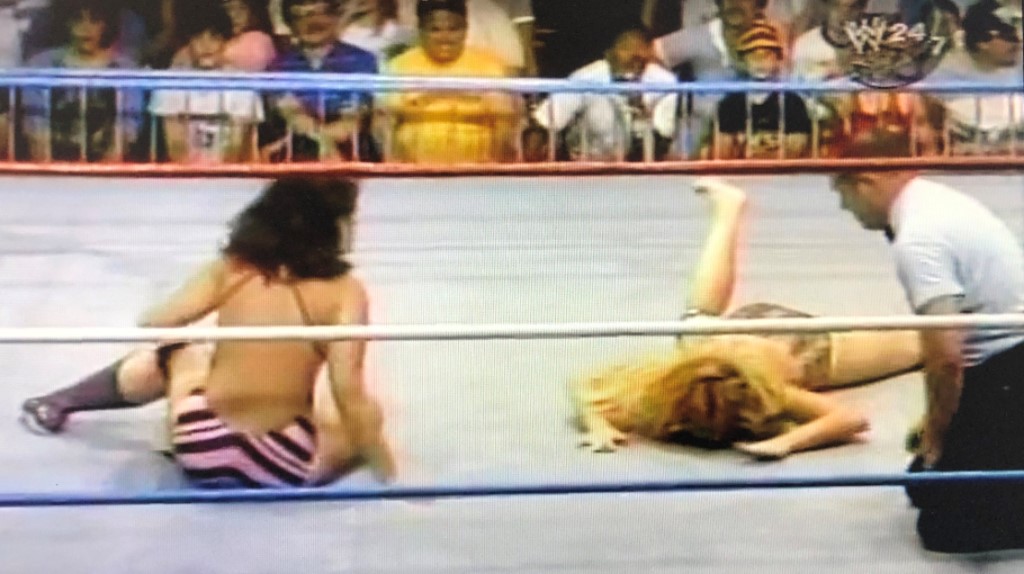 Velvet avoids the pin, but she's still stunned from the mare. And here comes Penny...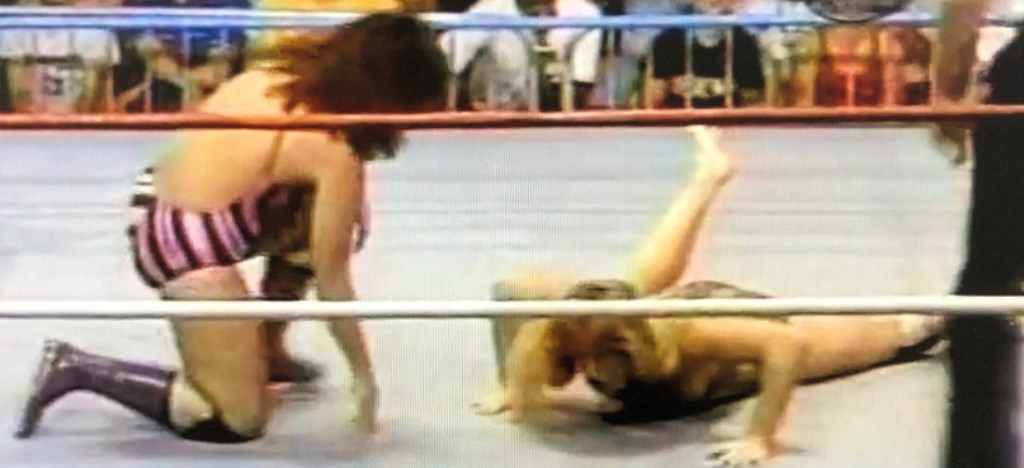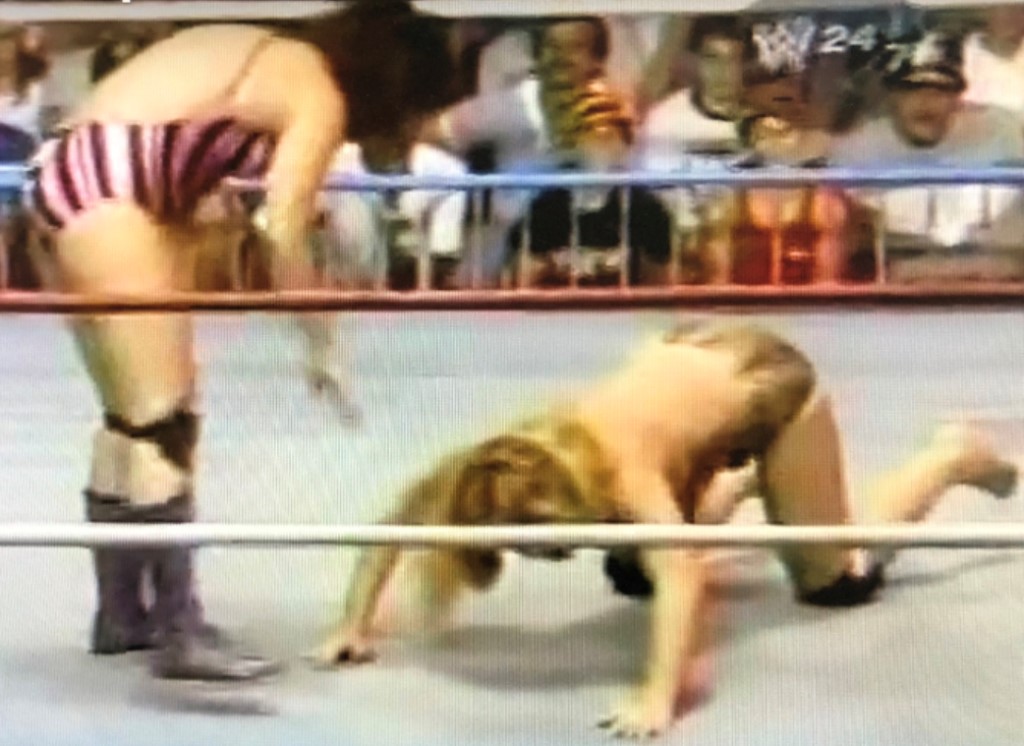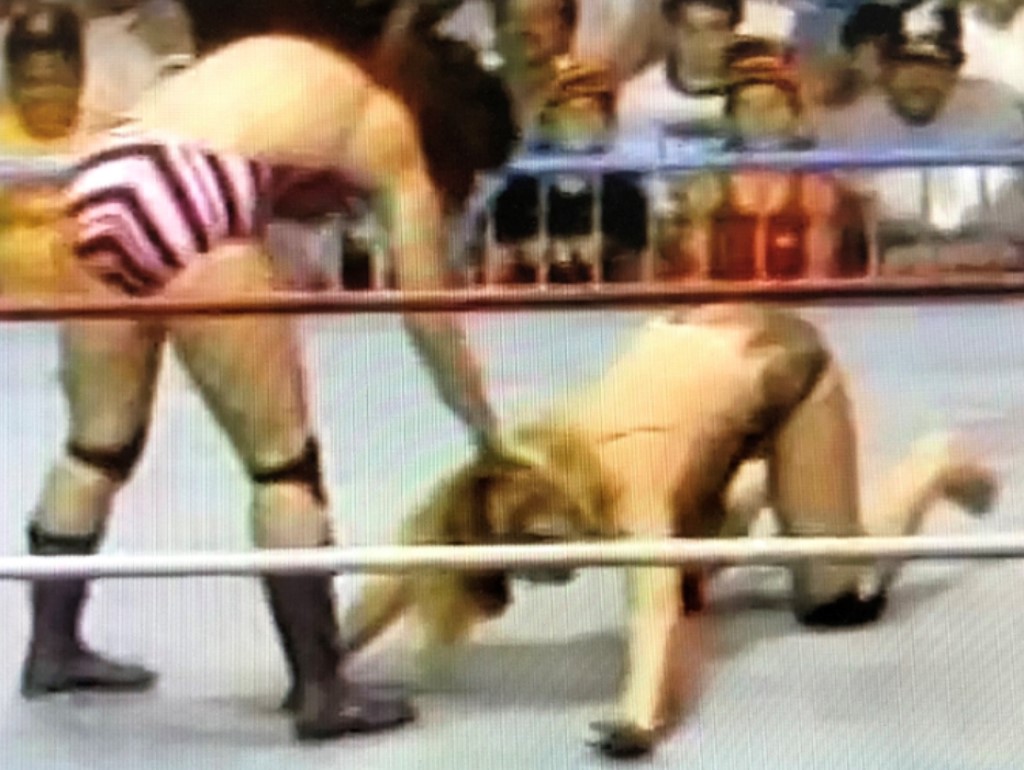 ...and there she goes after Velvet's hair again!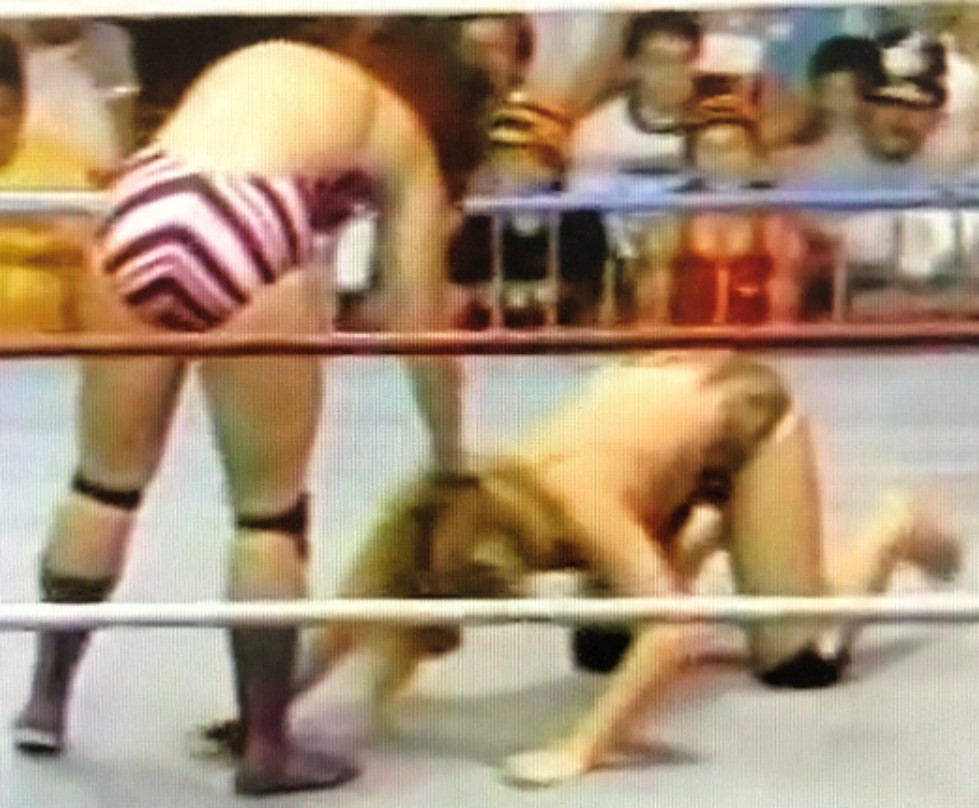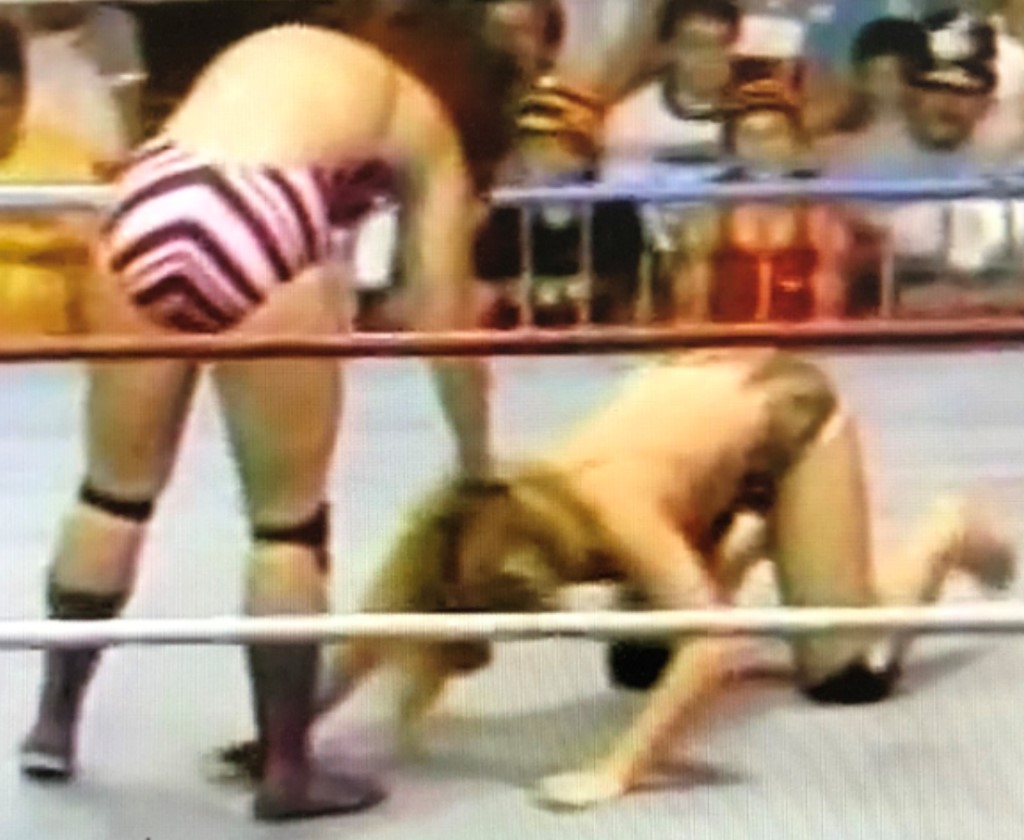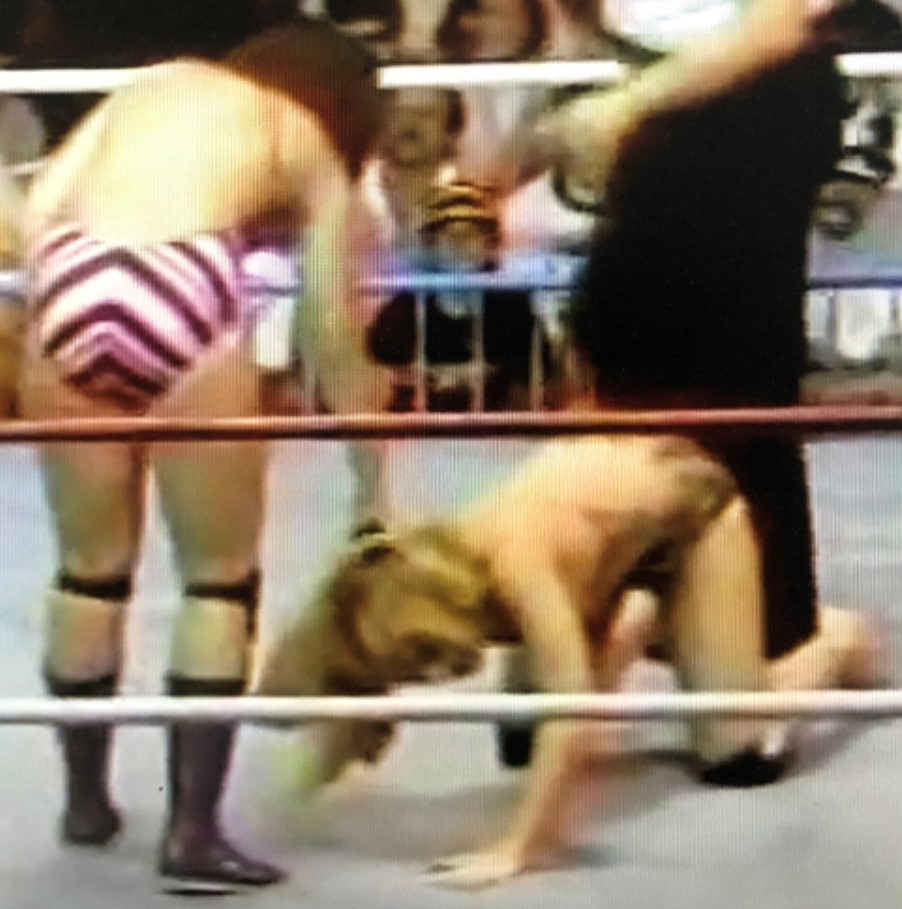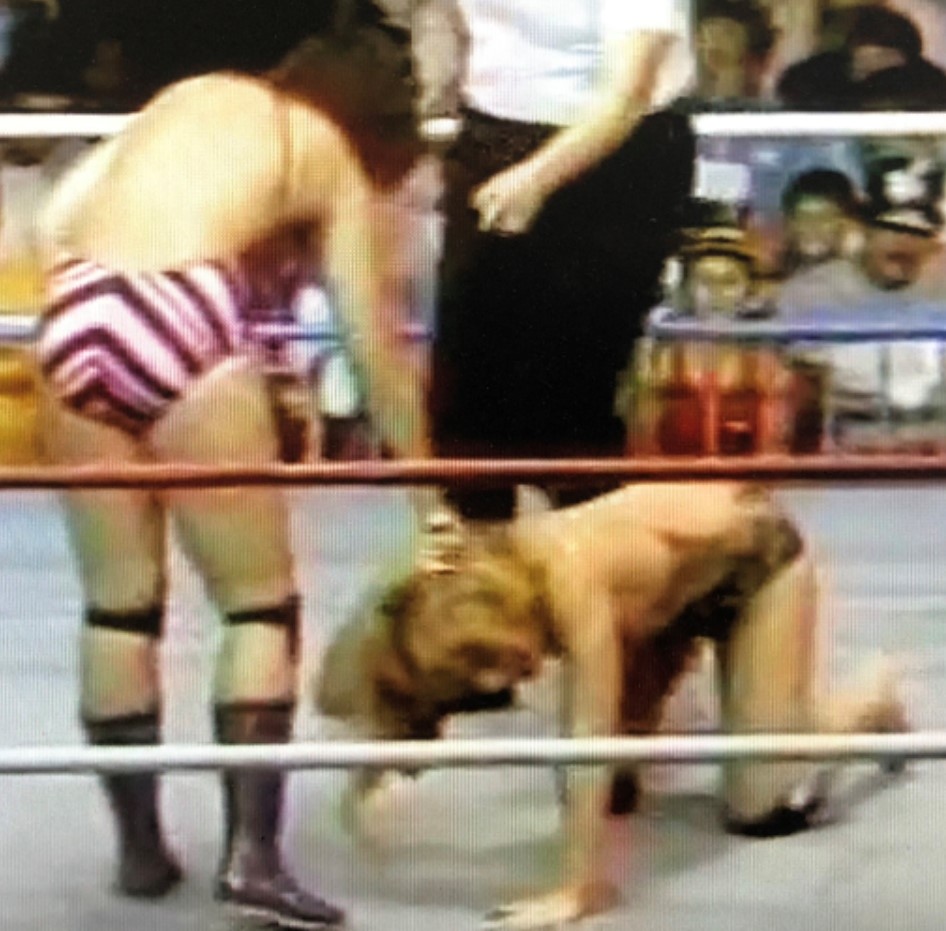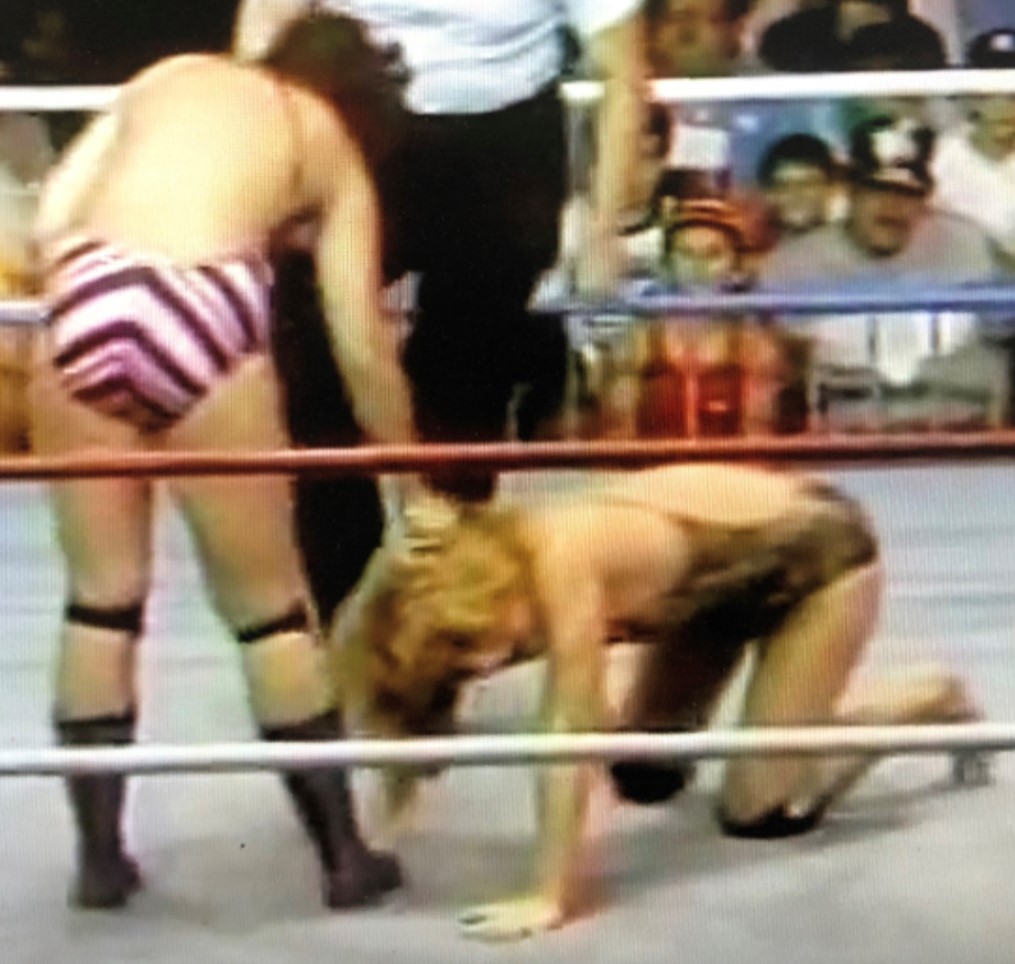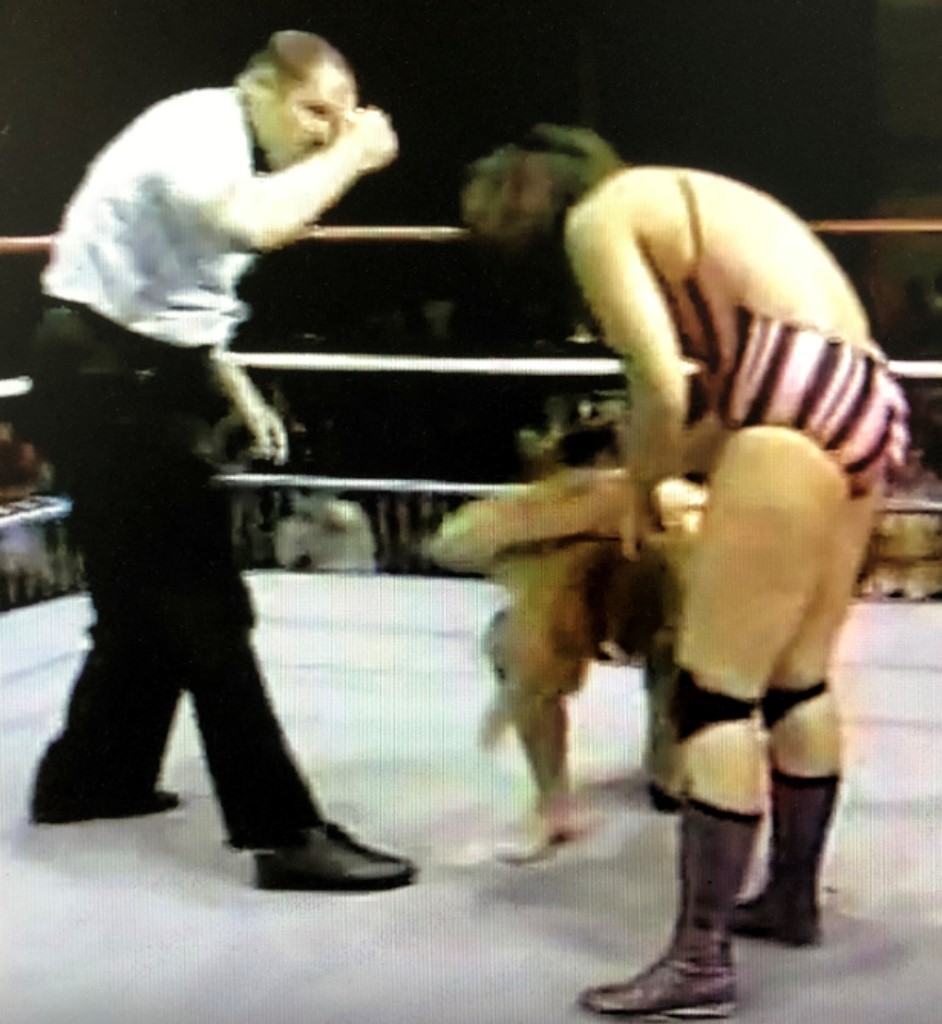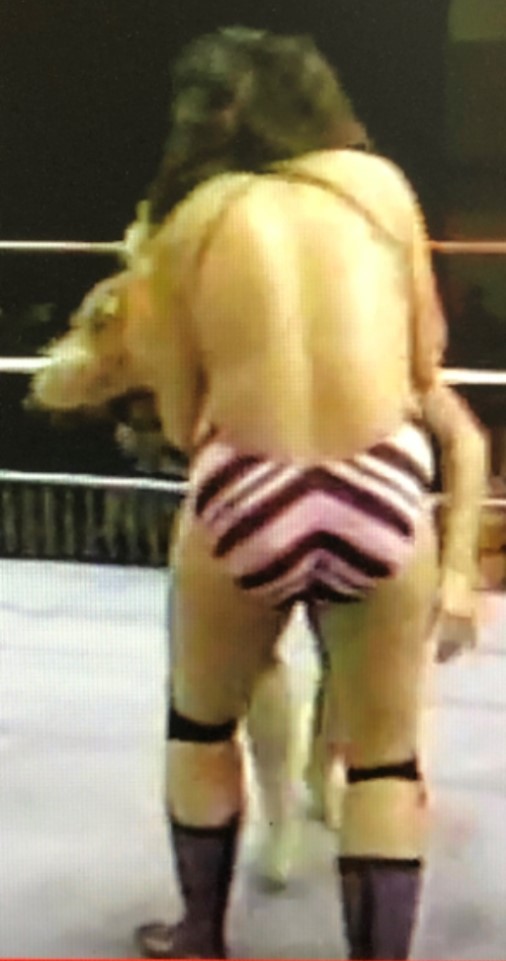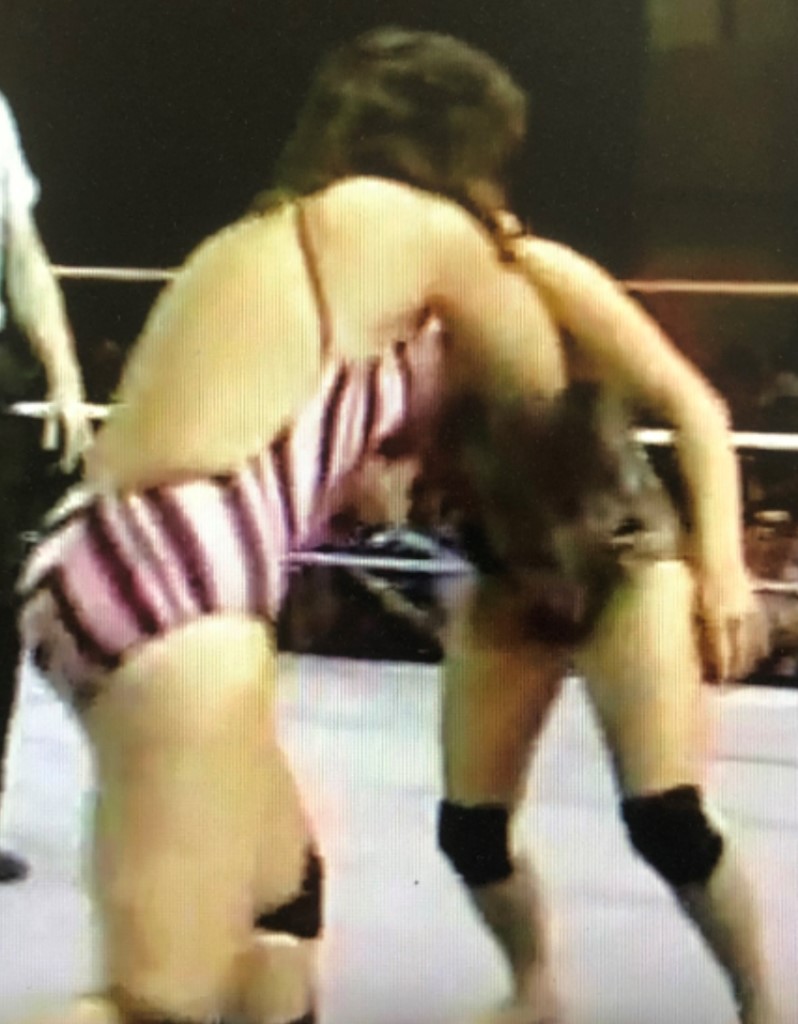 Penny drags Velvet to her feet...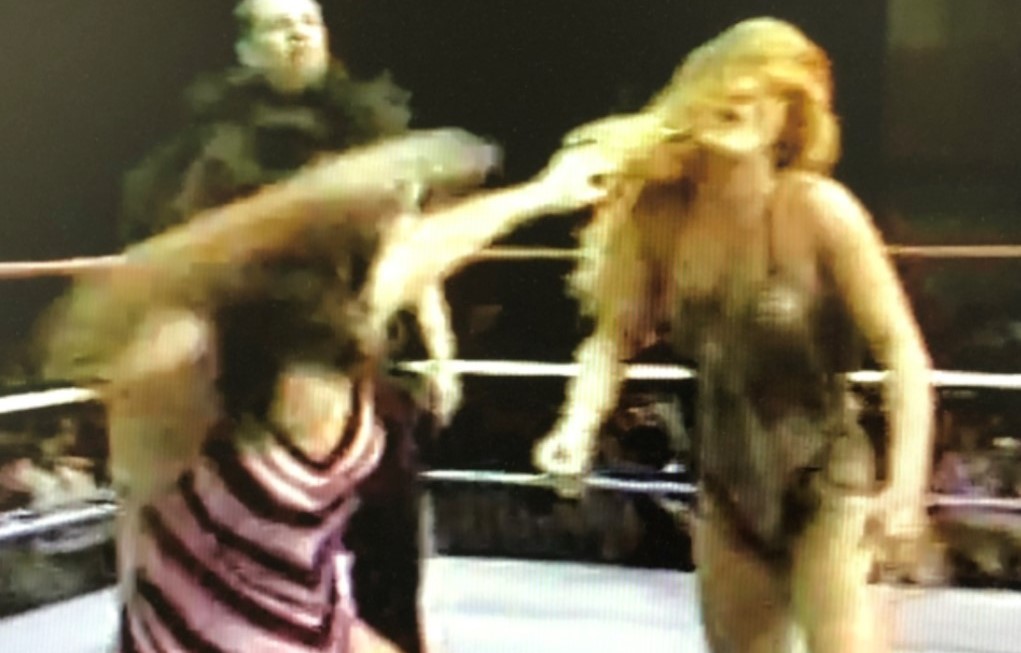 ...and takes aim with a big right!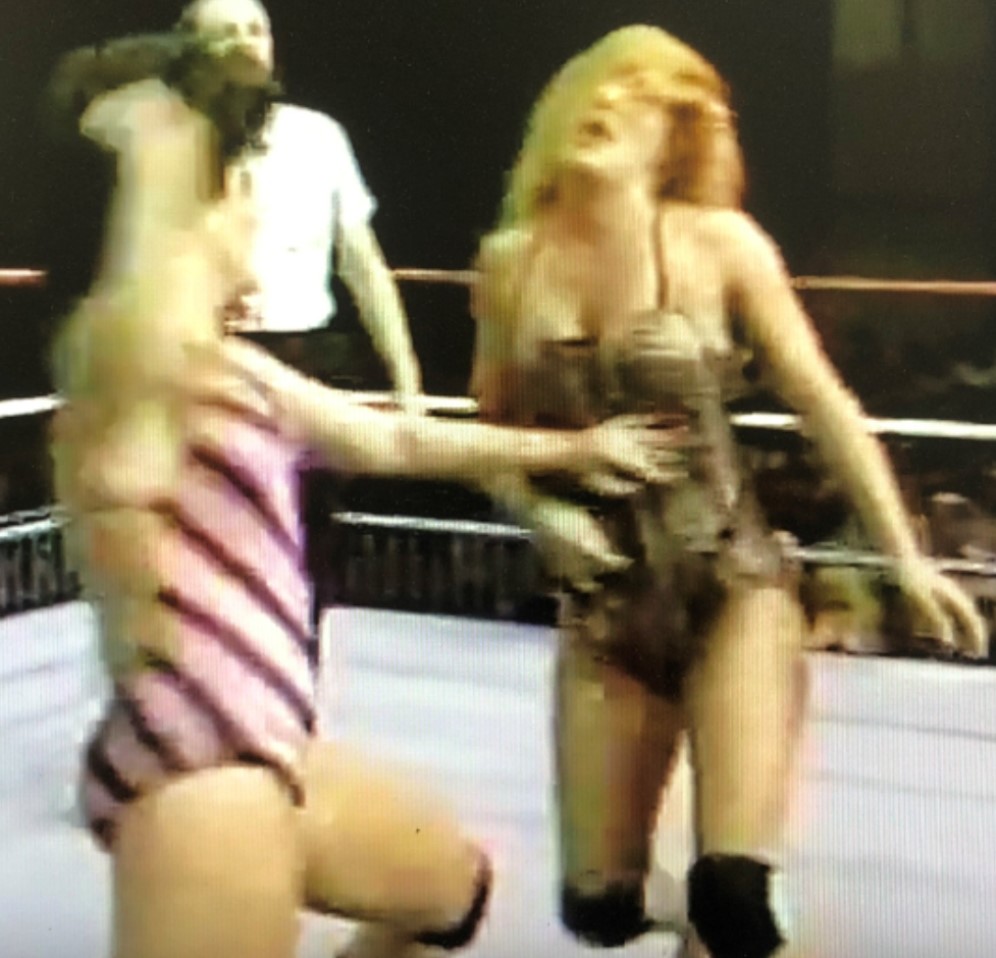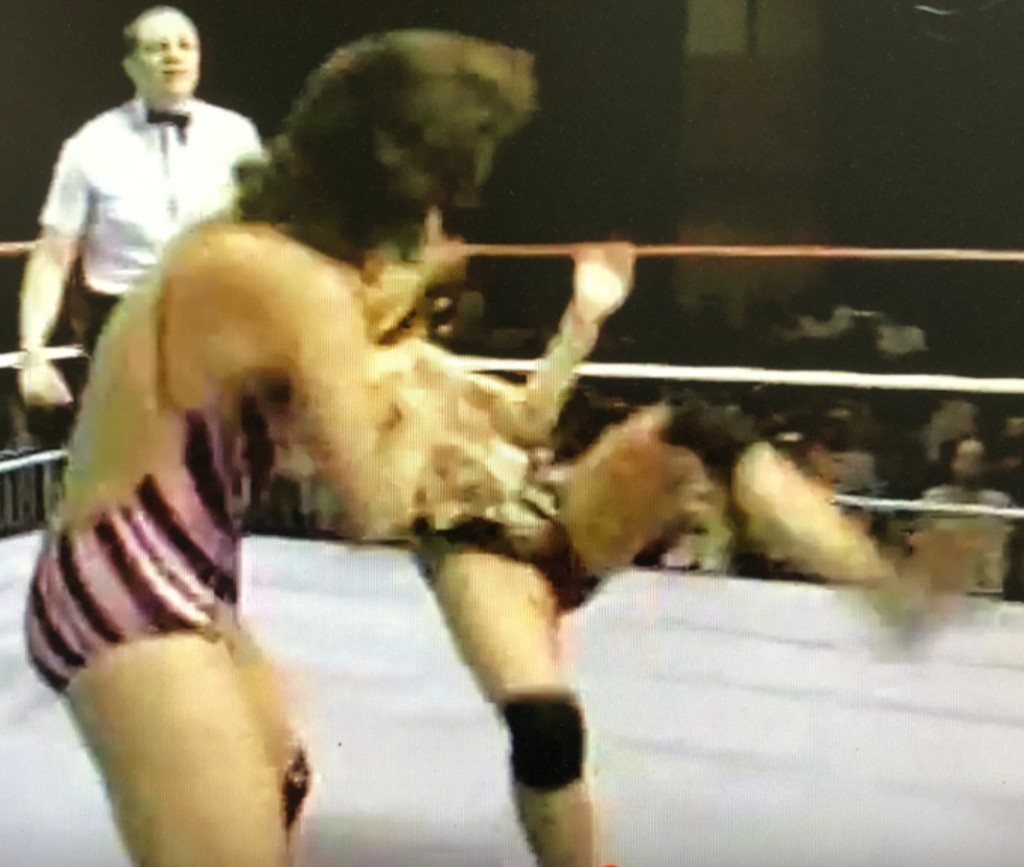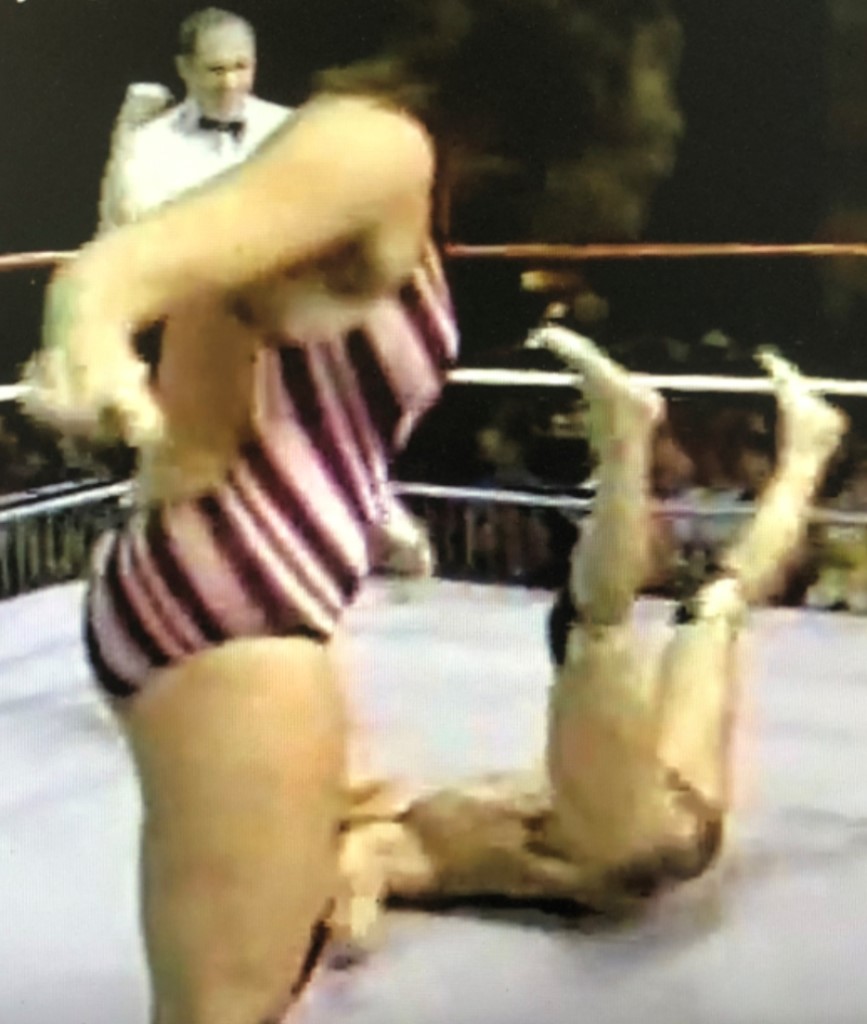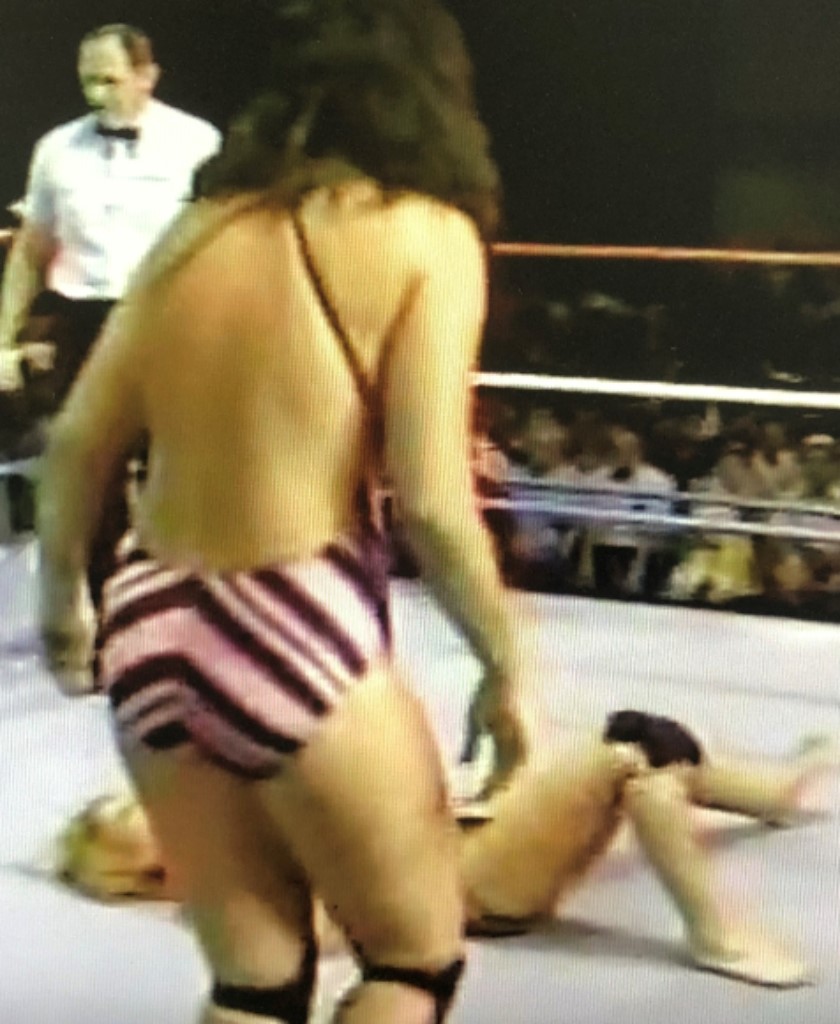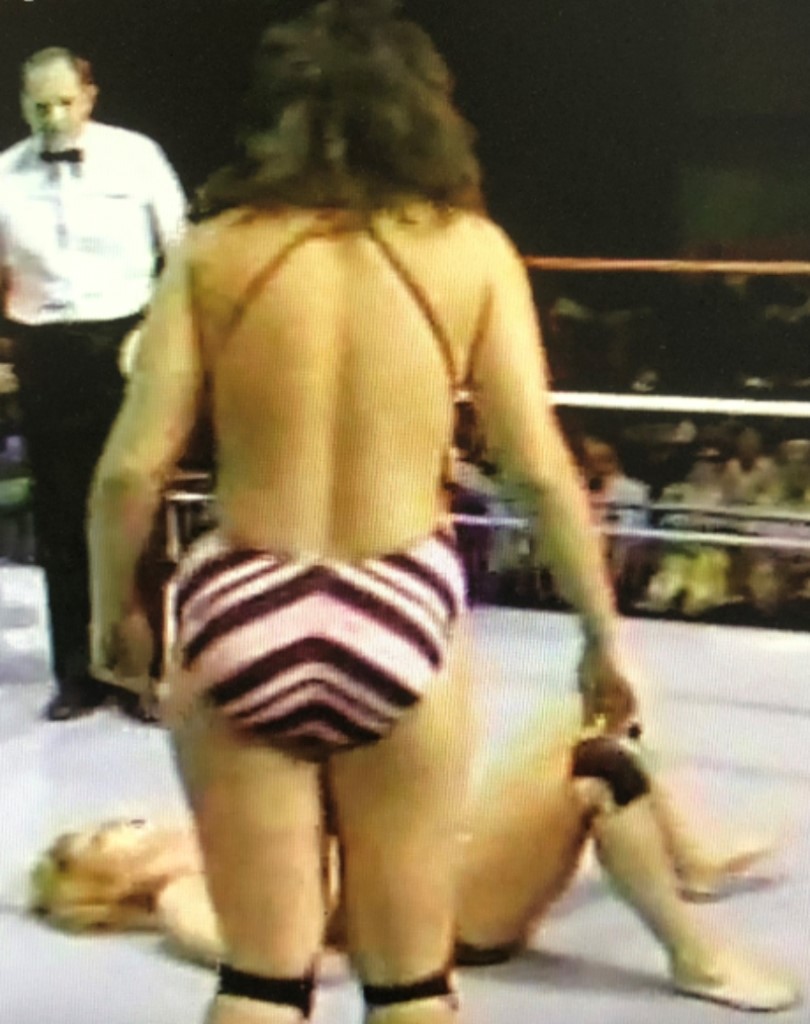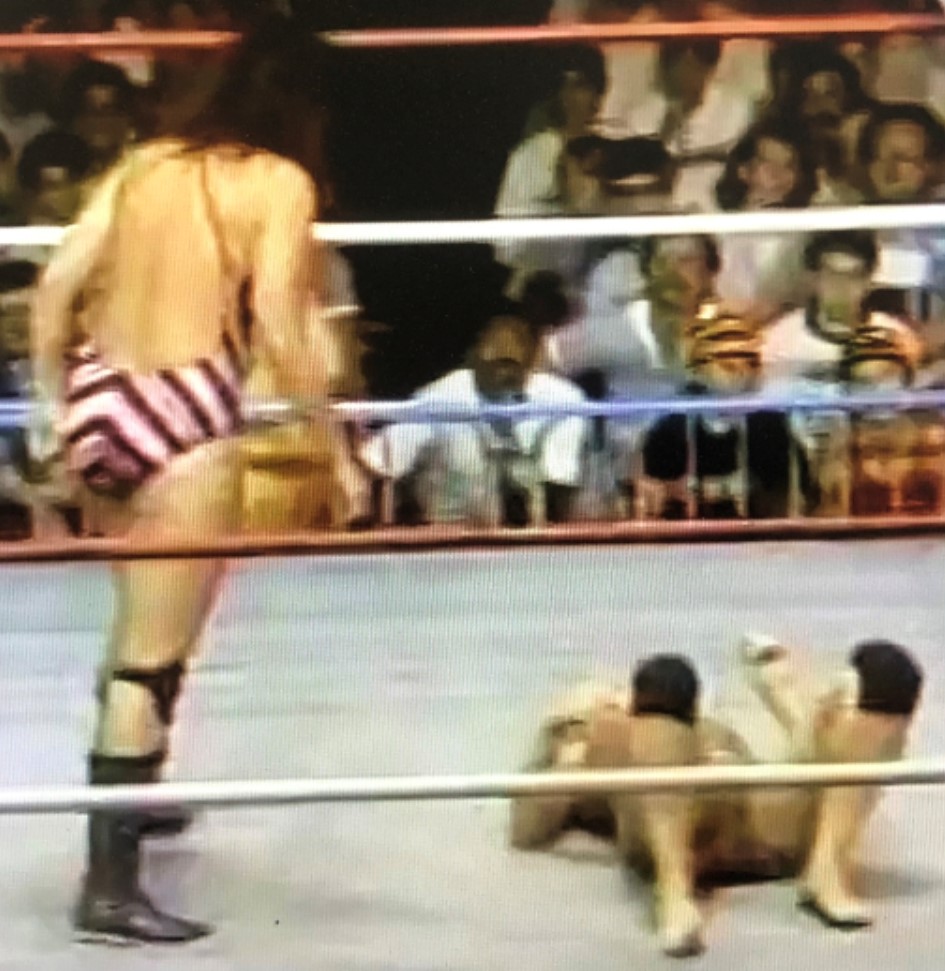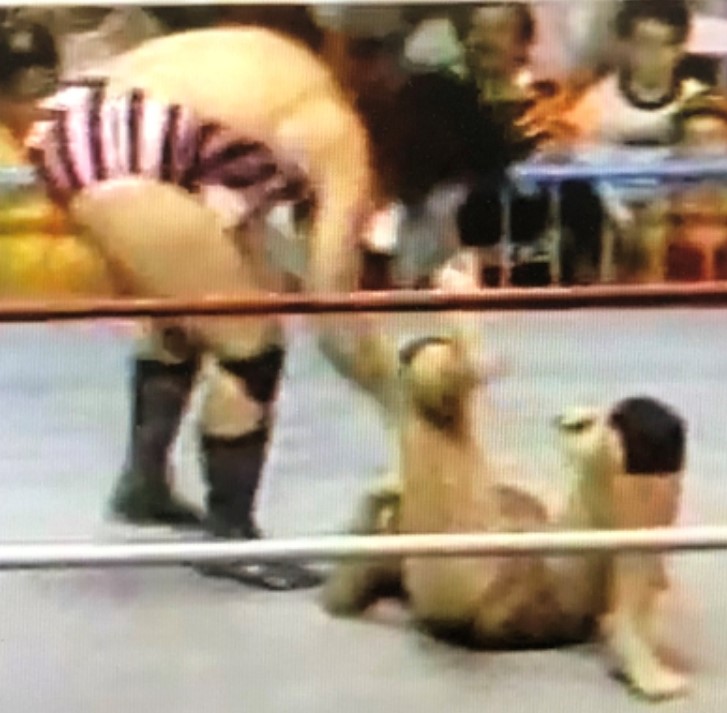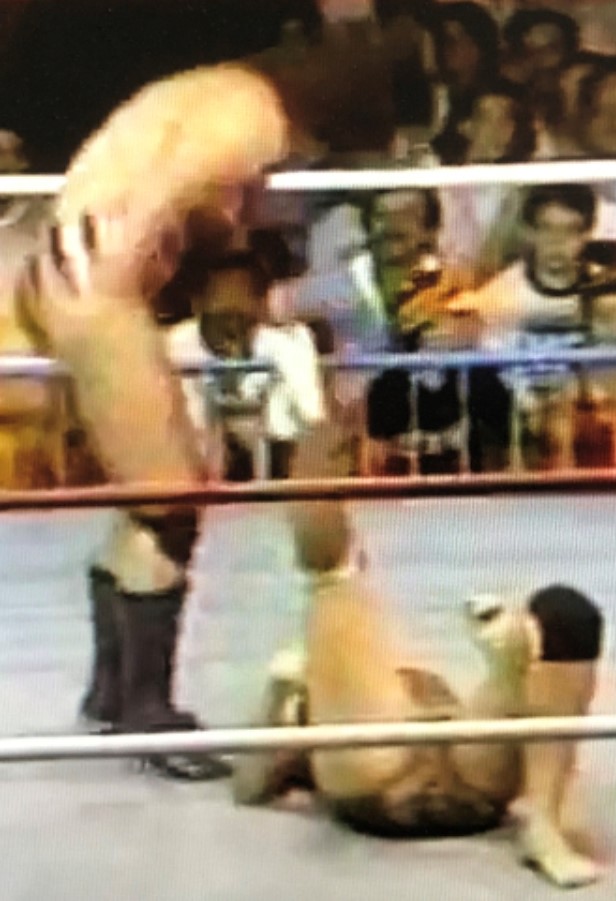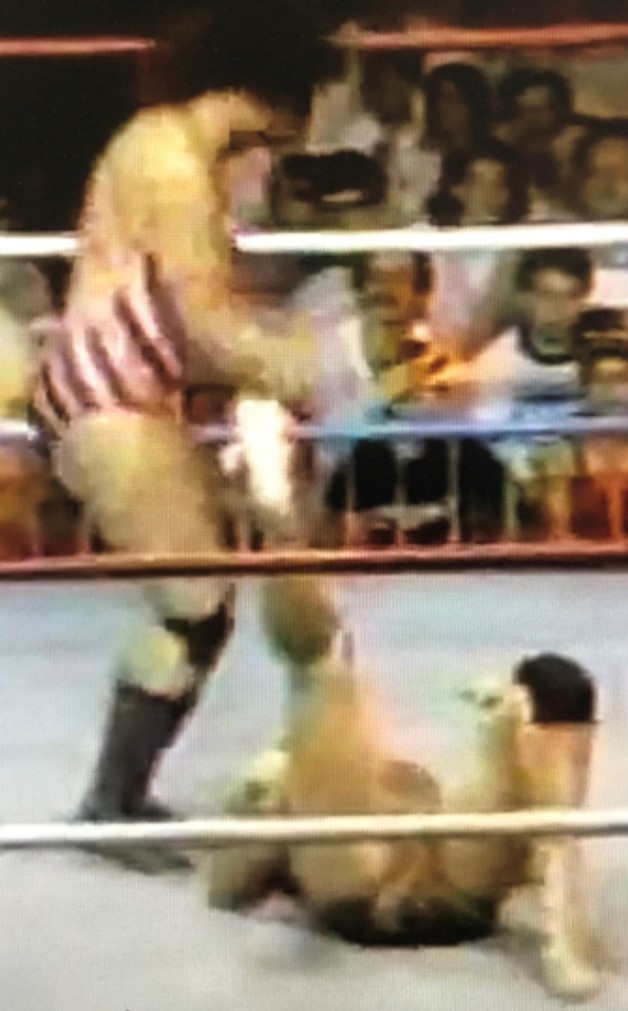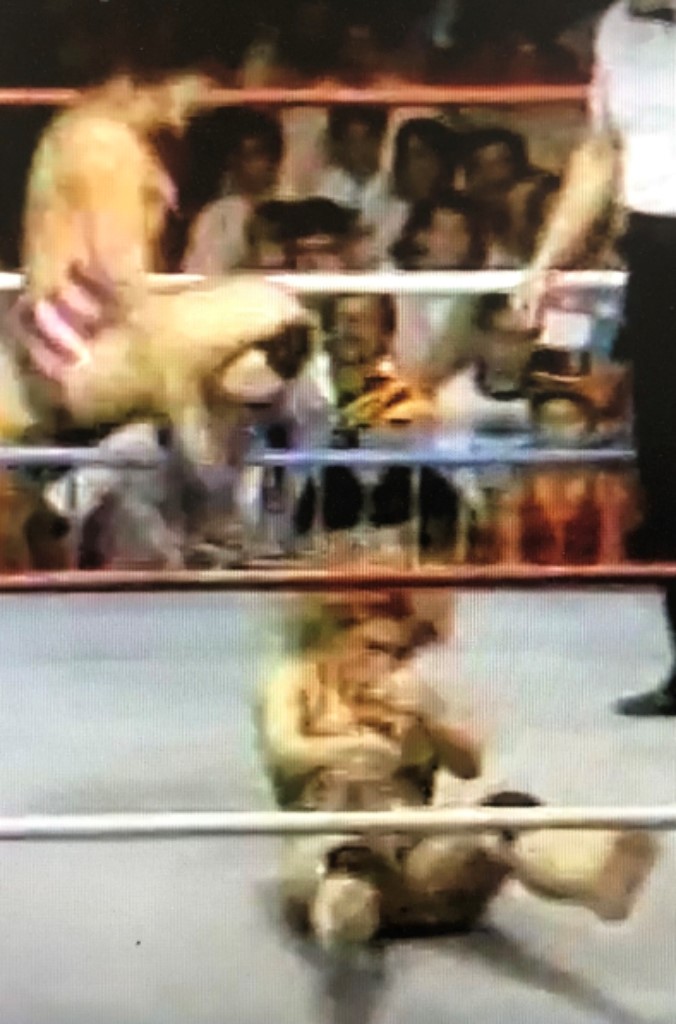 Penny again leaps high...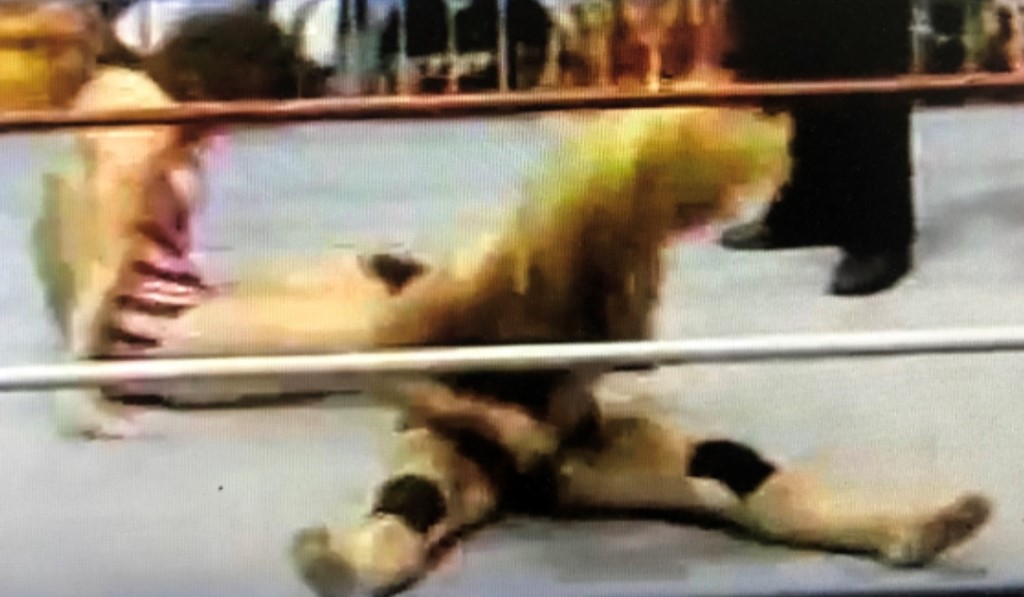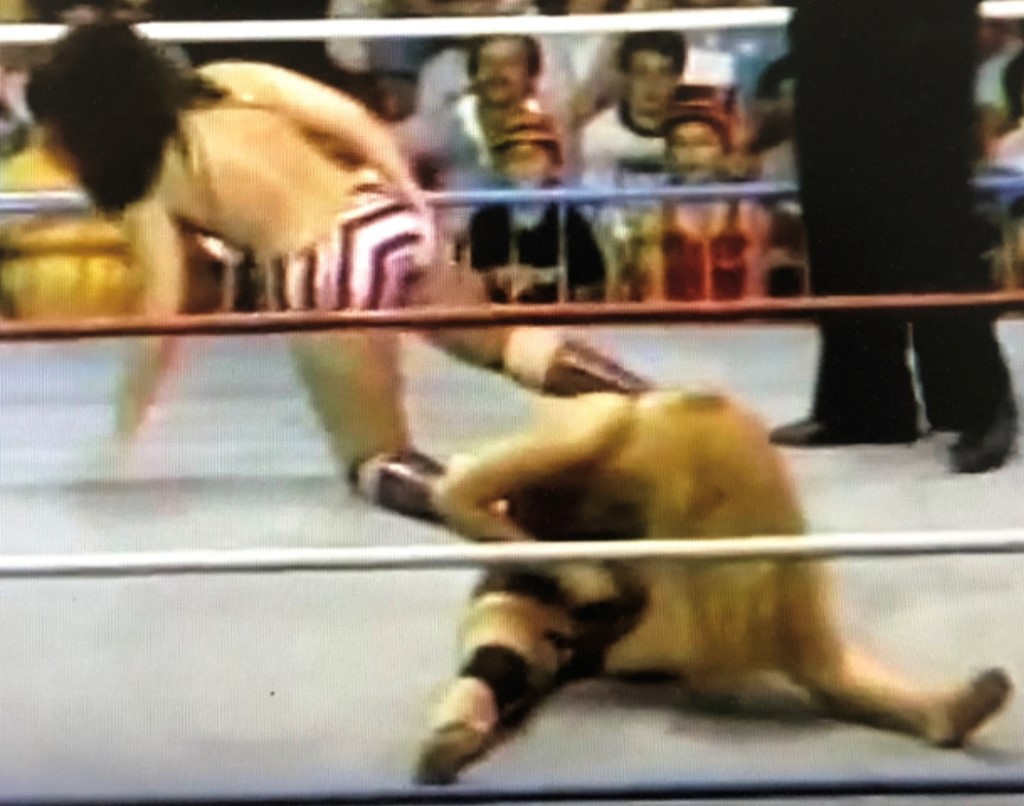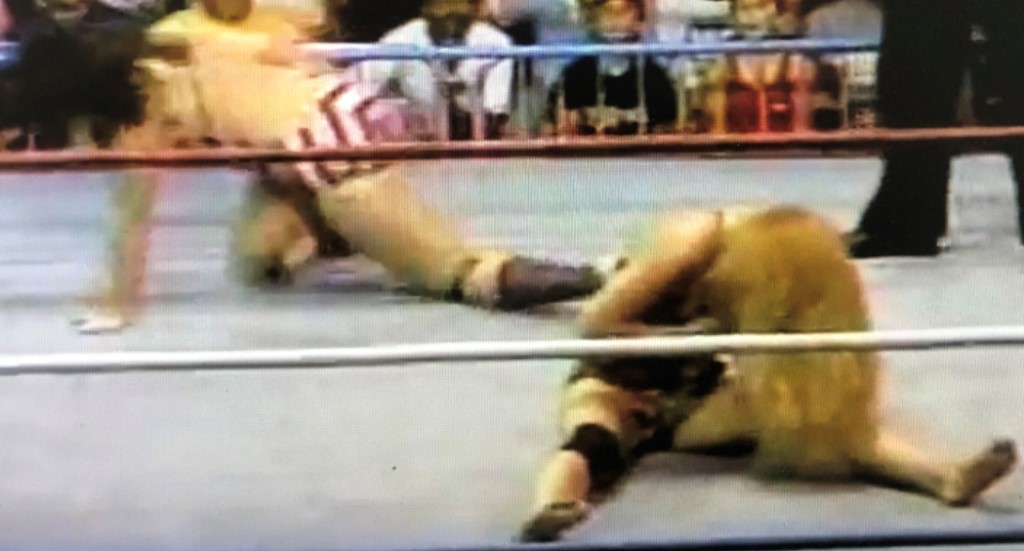 She lands on her wallet, as Velvet gets out of the way at the last second!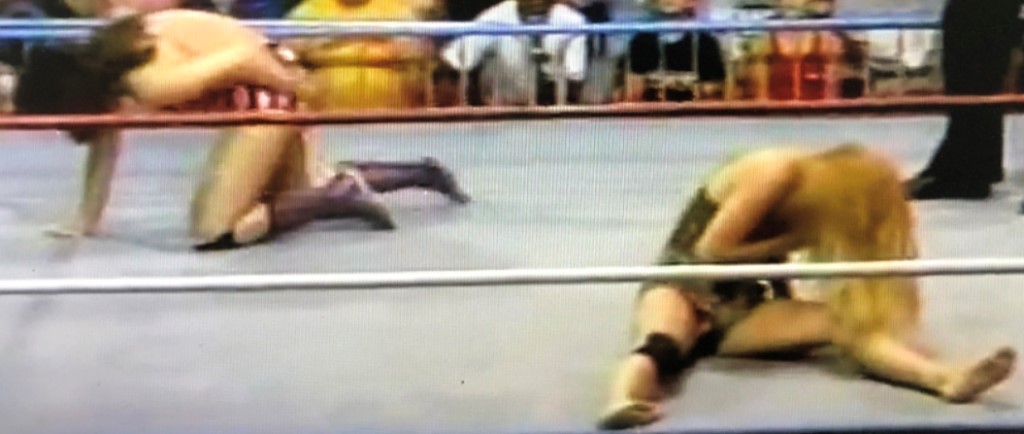 From the roots of the hair to the derriere, both women are in pain...