Snatching Defeat...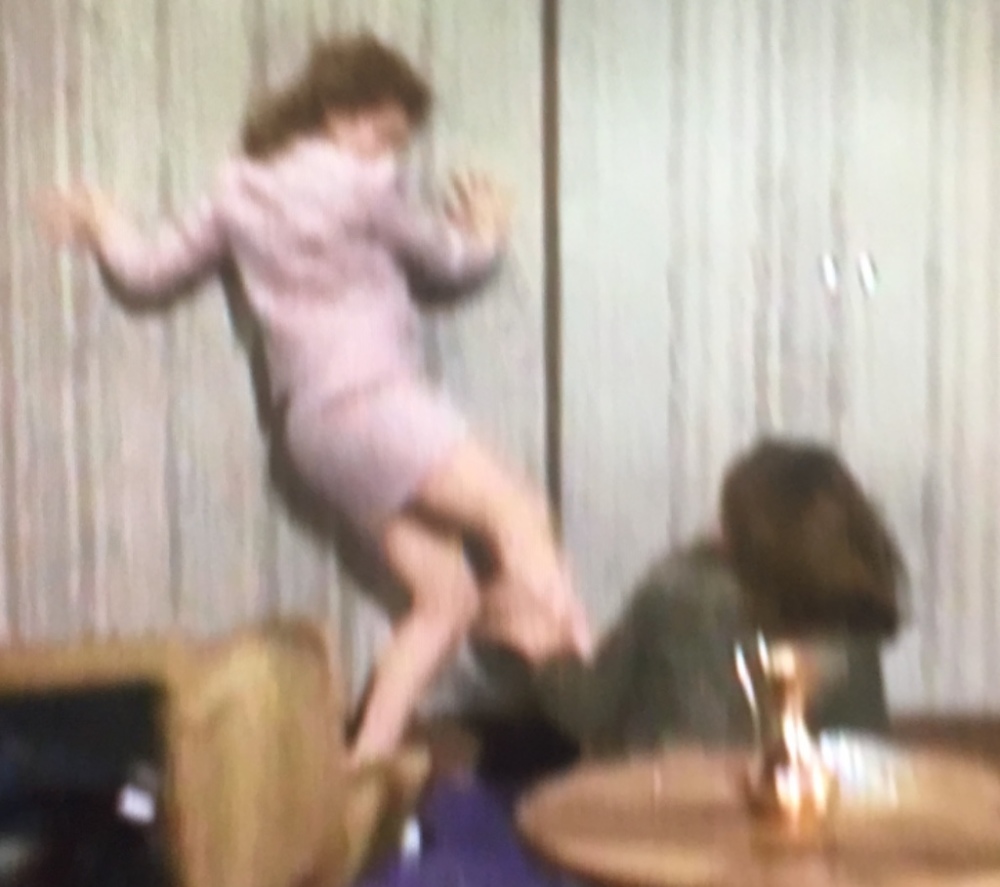 Miss Pegram goes for a body kick, not an unreasonable choice, but it doesn't surprise her Mrs. Peel. Though on her knees, she blocks the kick, and catches Miss Pegram's leg...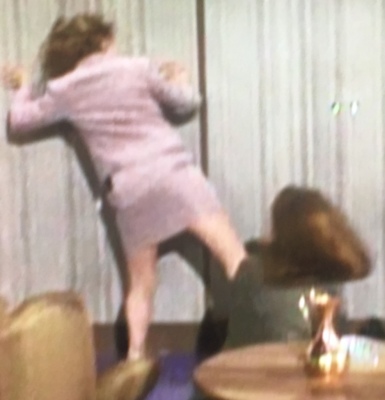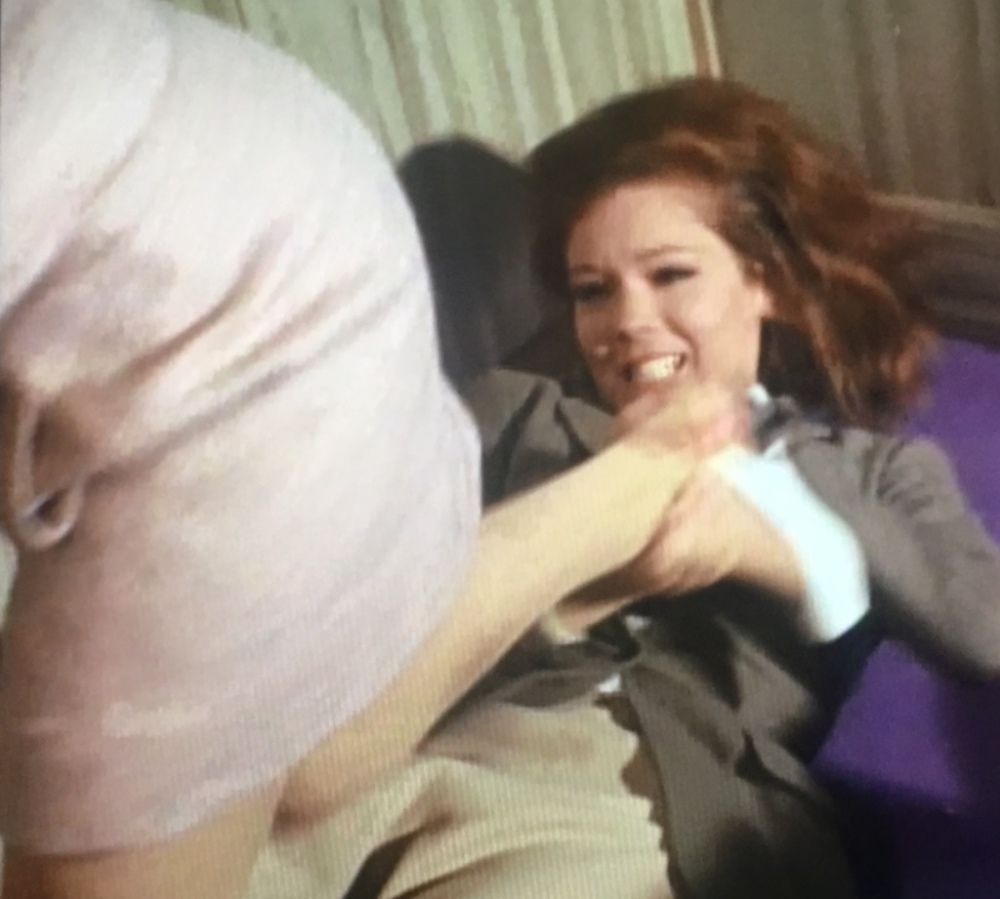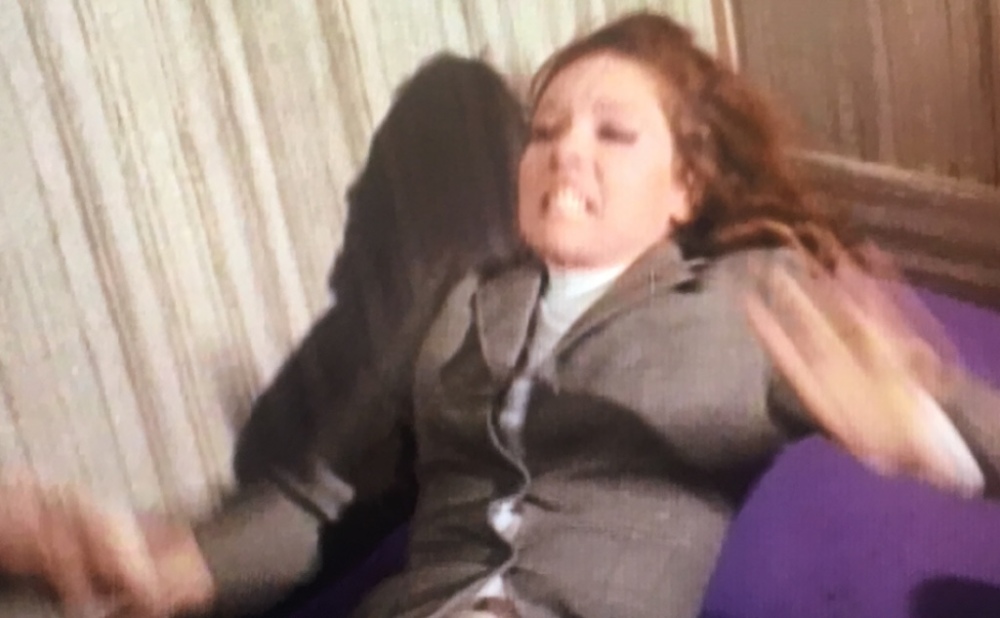 From the ground, Emma is able to turn away the attack and shove Miss Pegram in the opposite direction...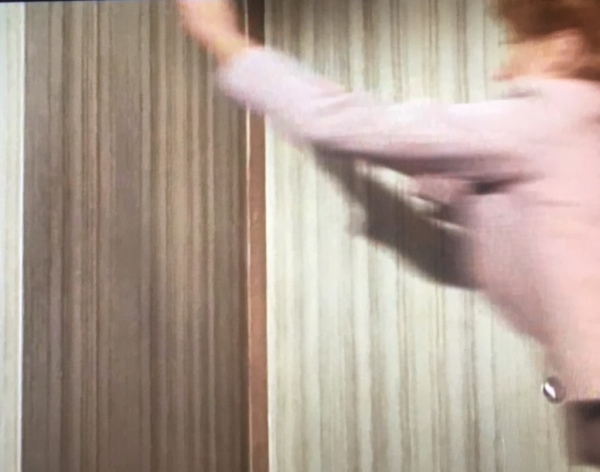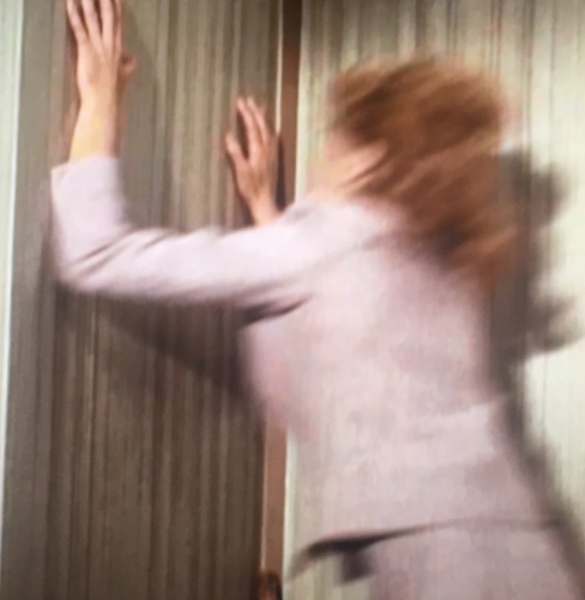 ...where there happens to be a wall.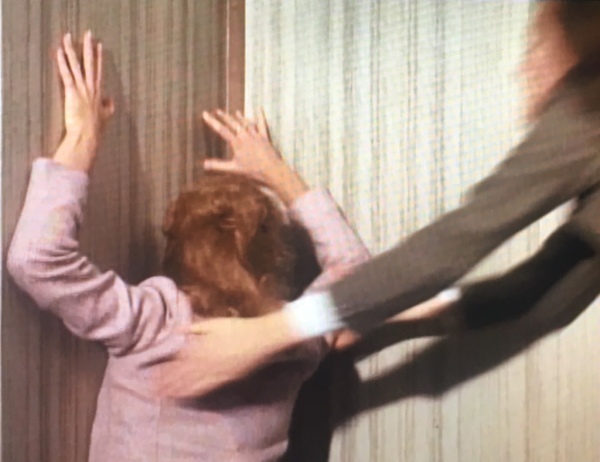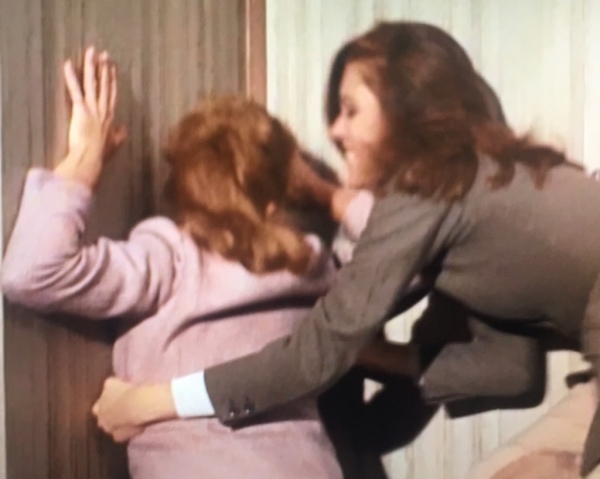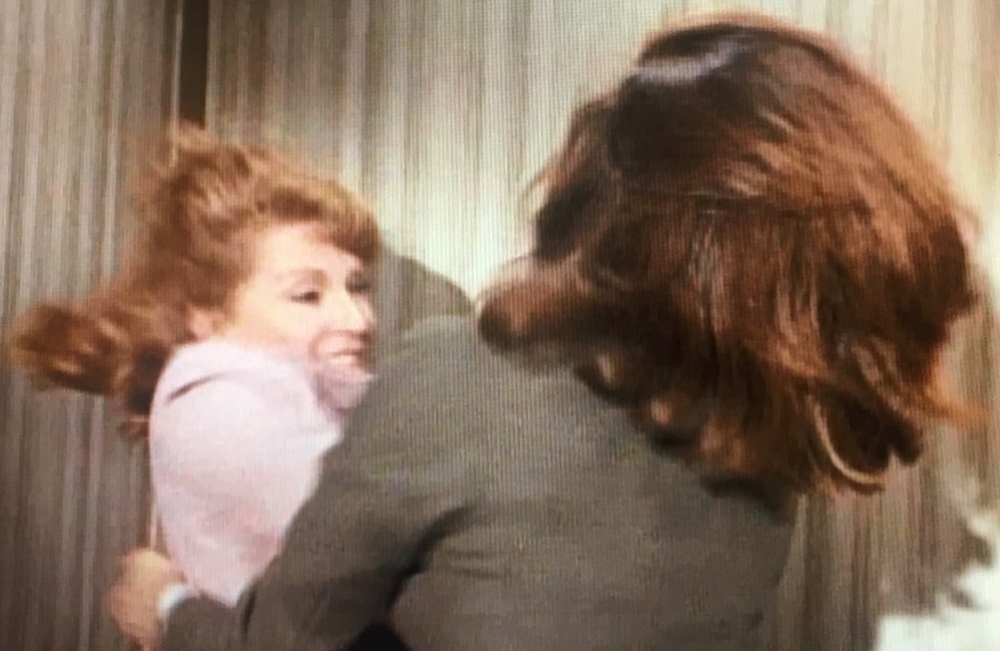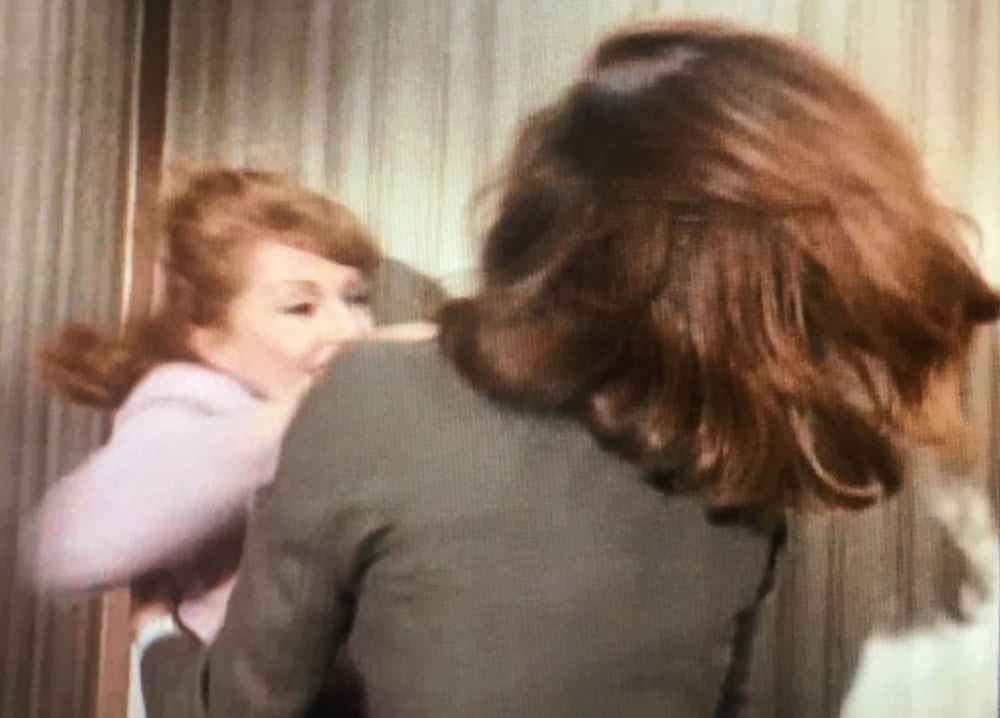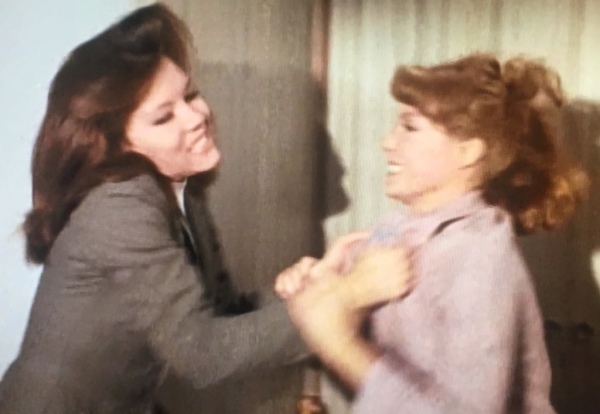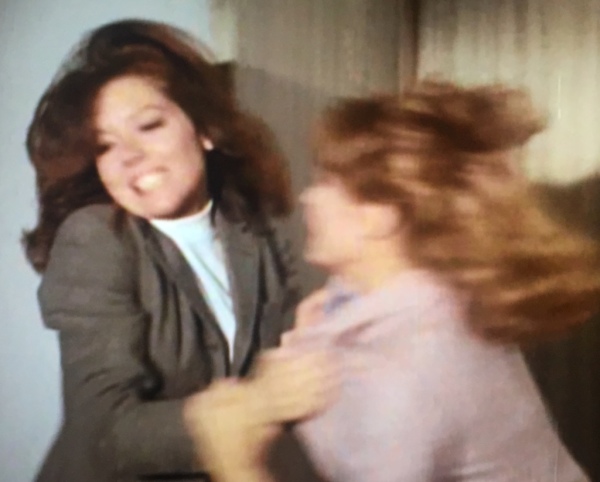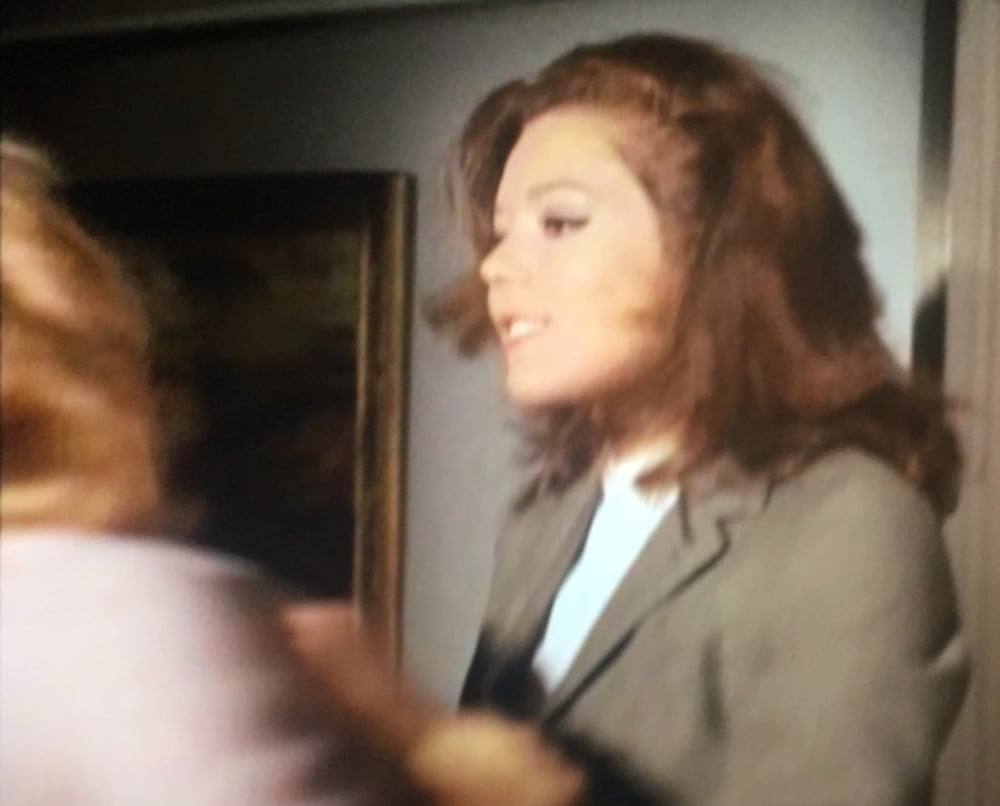 Another smile from Emma. You know what this means?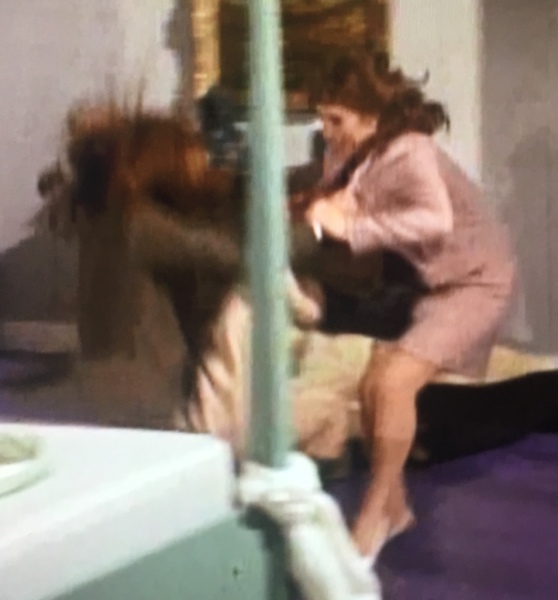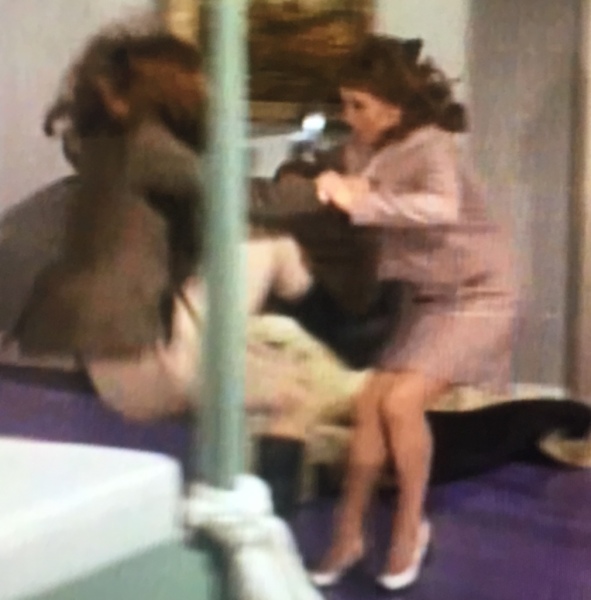 Now it's Mrs. Peel's turn to execute a pro-wrestling move -- a
monkey flip
. Watch Miss Pegram going flying!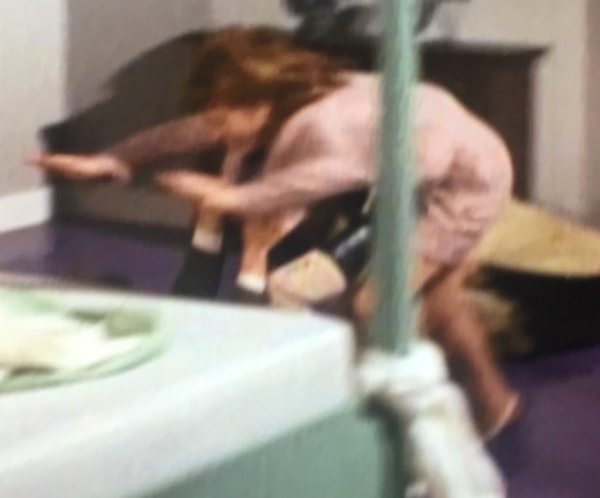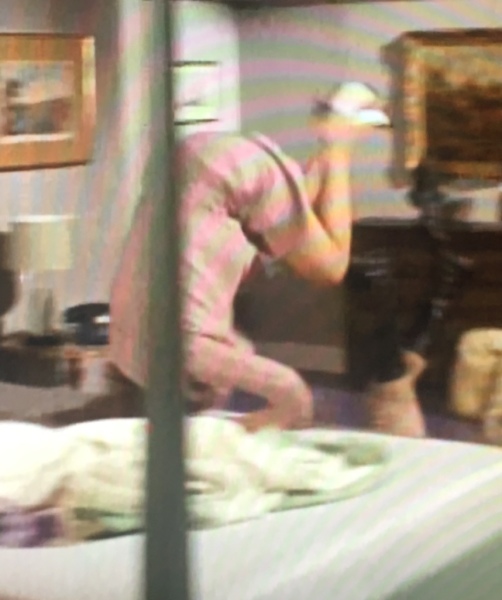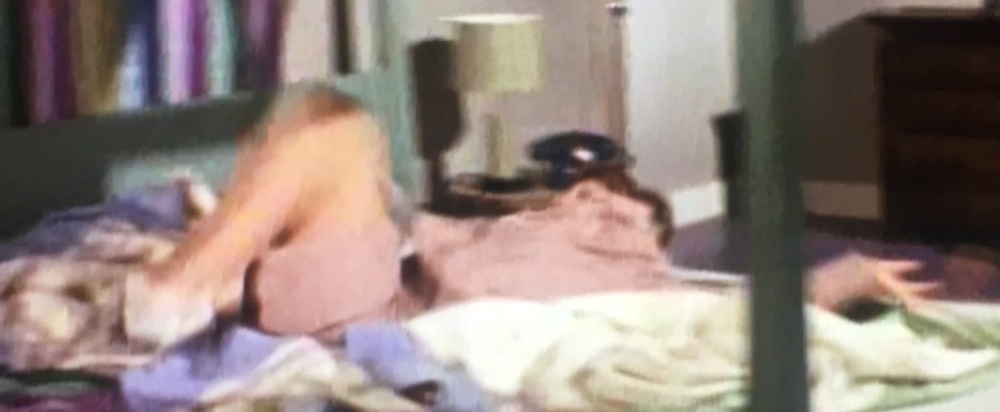 Miss Pegram gets a soft landing as the fight returns to the bed.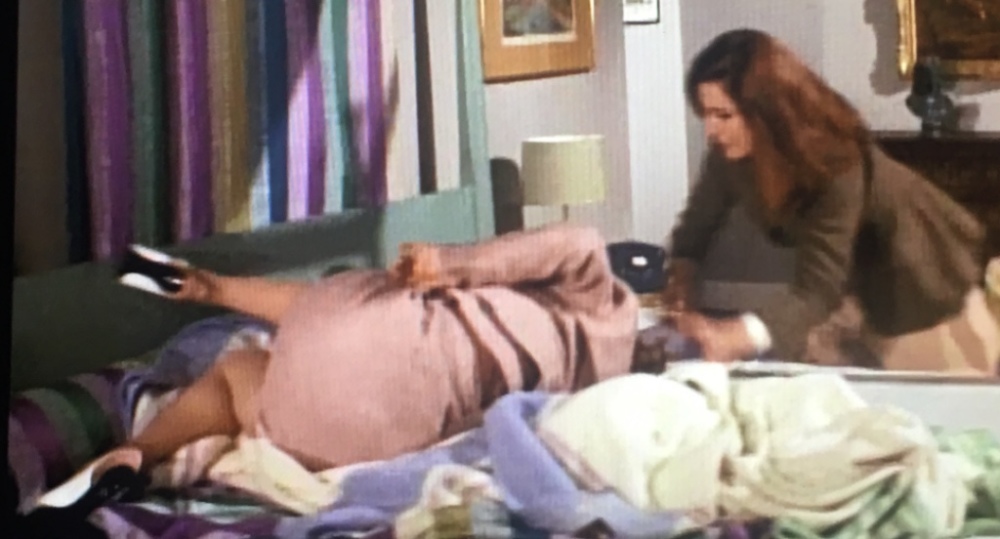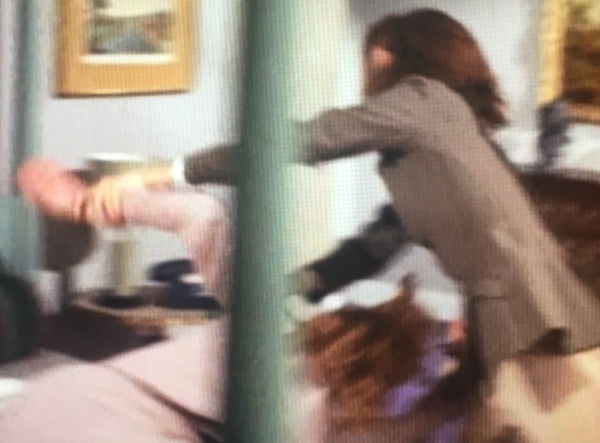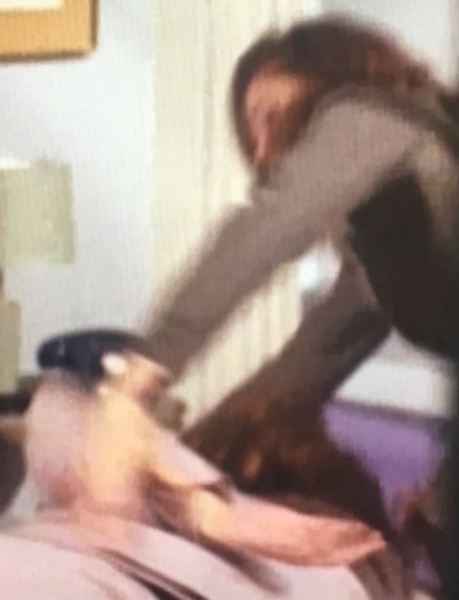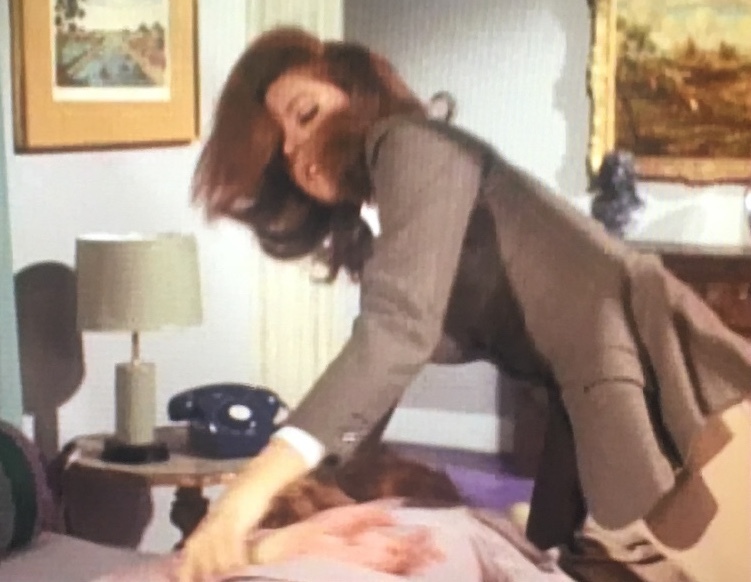 Emma grabs an arm, and twists...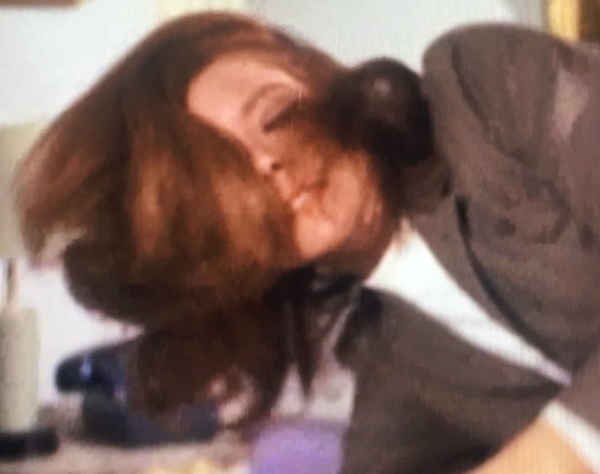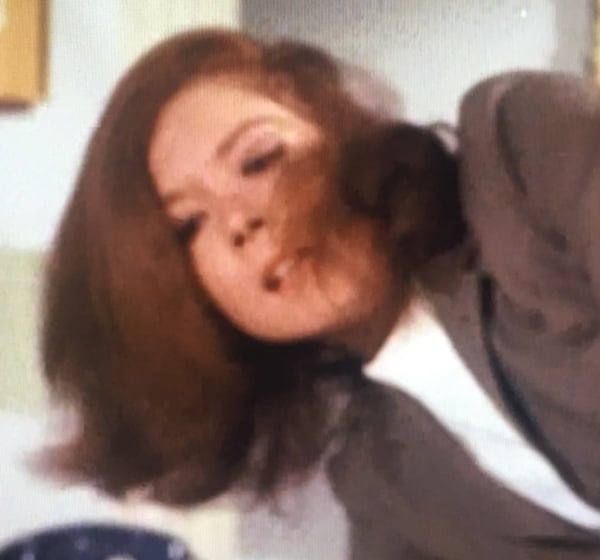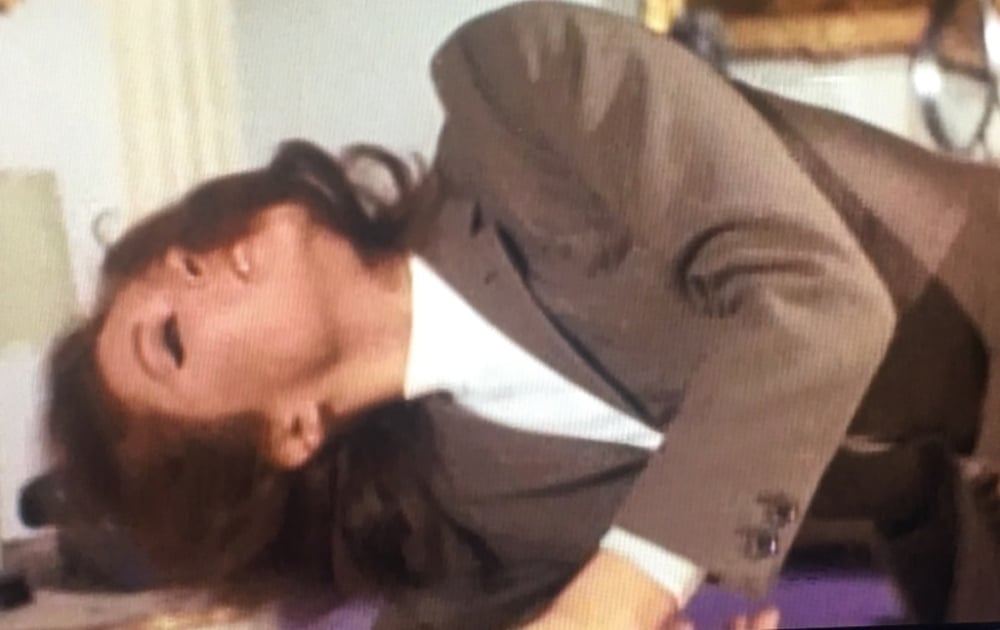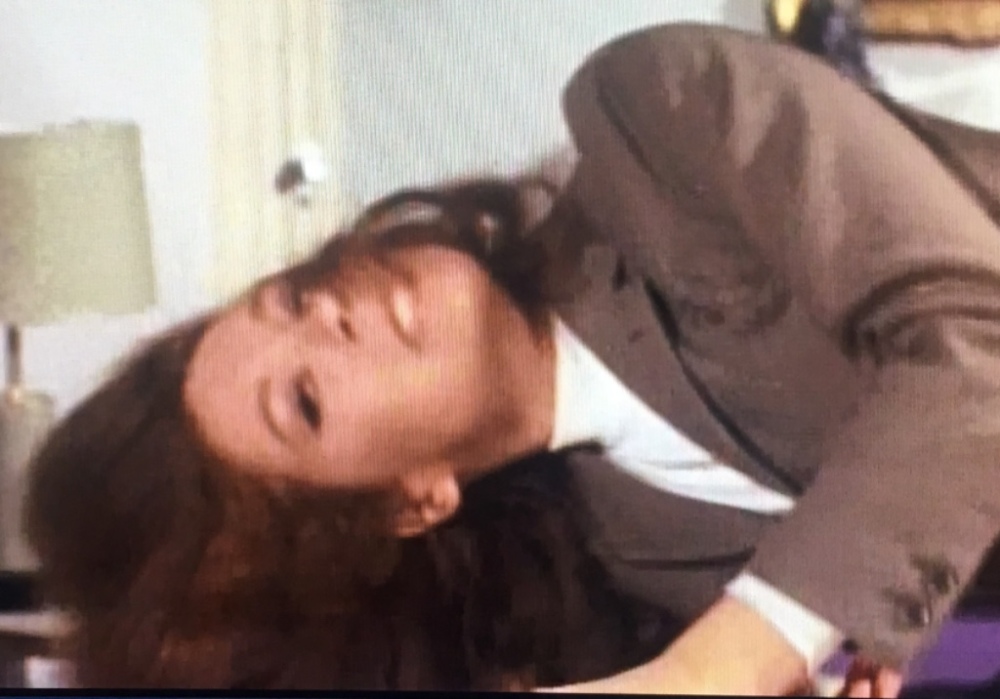 Emma beats Miss Pegram, yet she knows how close she was to defeat herself.