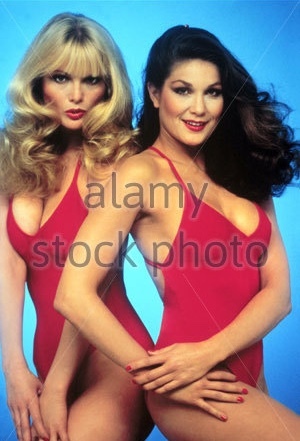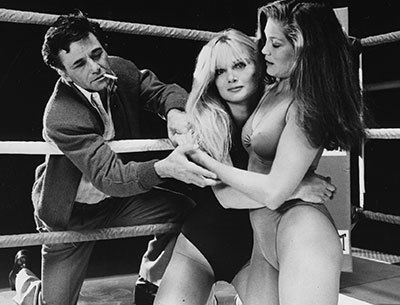 Pro Women's Wrestling Gets Its Big Moment on the Big Screen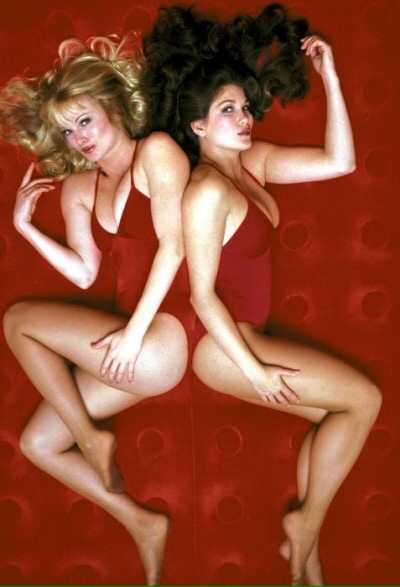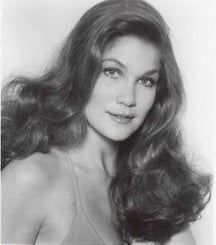 "All the Marbles" first came to my attention during a review by TV critic Katie Kelly on WNBC in New York. "Too much 
hair-pulling for me," she said. Immediately I knew the movie was for meI

     And it didn't disappoint. It's the story of two lovely pro wrestler's and
their slightly sketchy manager, battling their way to the top of a crooked and violent sport. Directed by Robert Aldrich, it starred Peter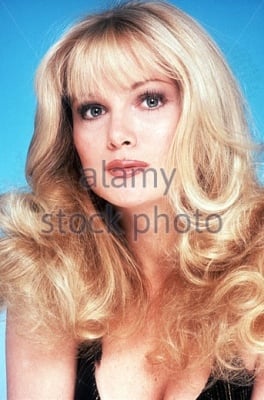 The California Dolls: Lauren Landon, left, as Molly, and Vicky Frederick as Iris

"kayfabe," or staged moves. These women are involved in very real and  savagely violent fights, in front of blood-thirsty fans and with a lot at stake. Aldrich realistically captures all the body-crushing action, and the pain and suffering that these proud women endure.
     The great ladies wresling champion Mildred Burke trained the women, some of whom -- like Landon and Frederick -- weren't wrestlers. (Japan's great Mimi Wagiwara, in a small role, was an exception.) So that means the wrestling itself is terrific.   
Faulk as Harry the manager, and as the wrestlers two newcomers: Lauren Landon (as Molly) and Vicky Frederick (as Iris). Together, they were the California Dolls, shamelessly marketed by Harry for their sex appeal.

     Beyond their beauty, however, they become a winning combination in the ring. Their high-flying style anticipates modern wrestling, as do their good looks.

     Most special is that the movie is filmed as if professional wrestling was legitimate -- that is, no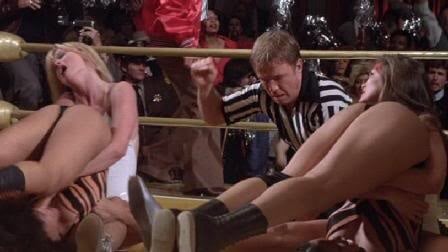 That's a Pin, Ref -- No Butts About It!
Below, we bring to life some of the Dolls' best battles. Just click: