Mrs. Peel Takes a Flying Leap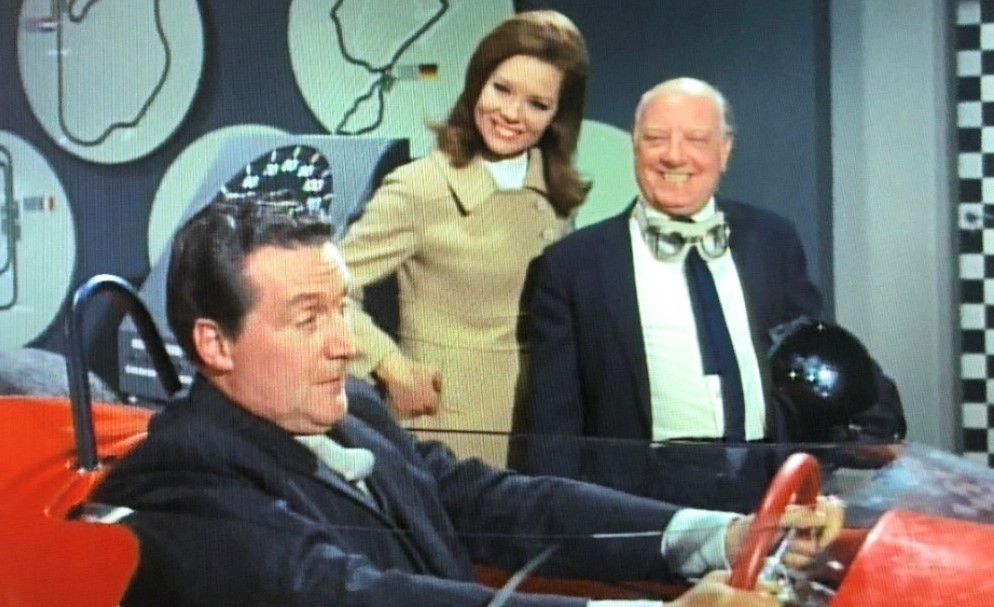 Mrs. Peel and Sir George enjoy a laugh at Steed's expense -- the driver gets an electrical shock when the toy car misses a turn! Now it's time for a "stop at the pits," says Sir George, "a little drink!"

What Goes Up, Must Come Down, Painfully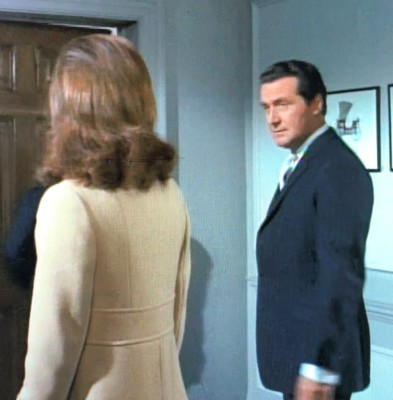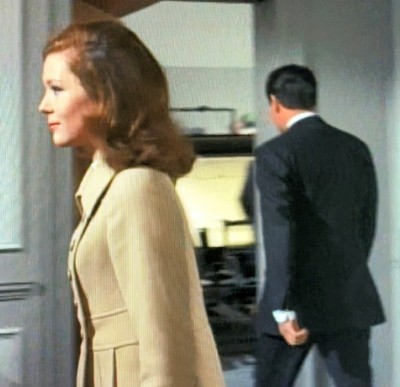 When an agent turns up dead, the Ministry calls on John Steed to solve the murder. Steed, no fool, calls on Emma Peel to solve it for him.
     The mission takes them to see eccentric Sir George Benstead. He likes race cars. He also likes Emma, which leads to a delightfully confused exchange.
     After introductions, Steed looks at one of Sir George's vintage cars and comments, "What a beauty!"


     "Oh, I do agree," says Sir George -- except he thinks Steed is talking about Emma!
​     "Marvelous chassis," says Steed, again referring to the car.
​     "Well, I wouldn't be quite so bold as to say that, but..." says Sir George, with a smile, as he eyes Emma up and down. 
​     "Her suspension's pretty complex, too," continues Steed. 
​     "Eh?" says Sir George, now thoroughly bewildered.
​     But there's a murder to solve, and that calls for Mrs. Peel to spring into action. And we mean that literally!
    Our heroine makes like
one of the Flying Wallendas as she battles a masked bandit. May all your landings be soft, dear Emma!
"You do some snooping," Steed says with his eyes, "while I get a drink."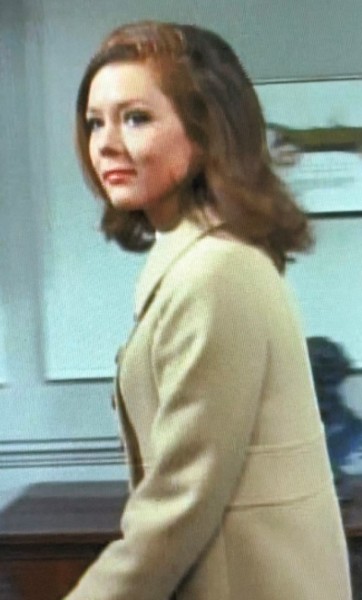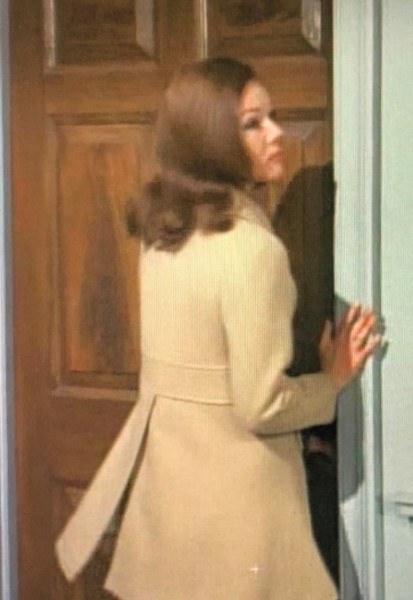 "Well, someone's got to protect the Kingdom," Emma thinks to herself.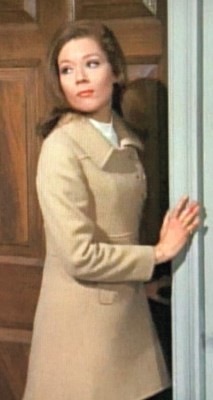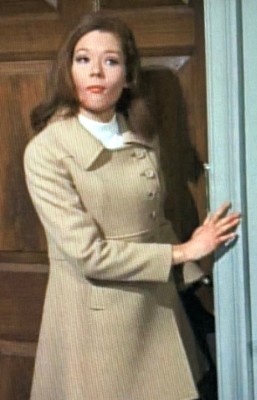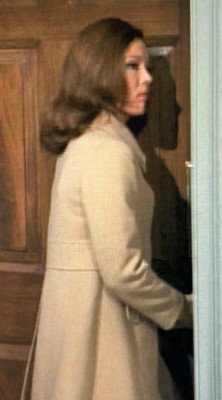 Finding an unlocked door, the intrepid spy looks around, then enters...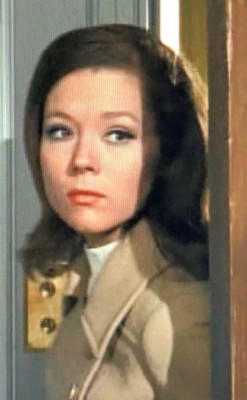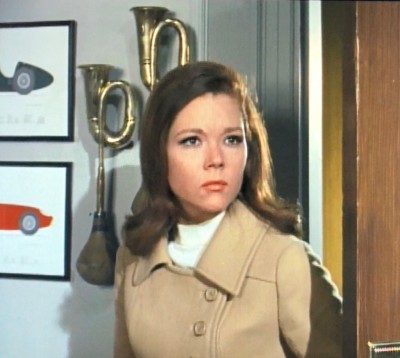 ...and is shocked by what she finds!