`The Slammer'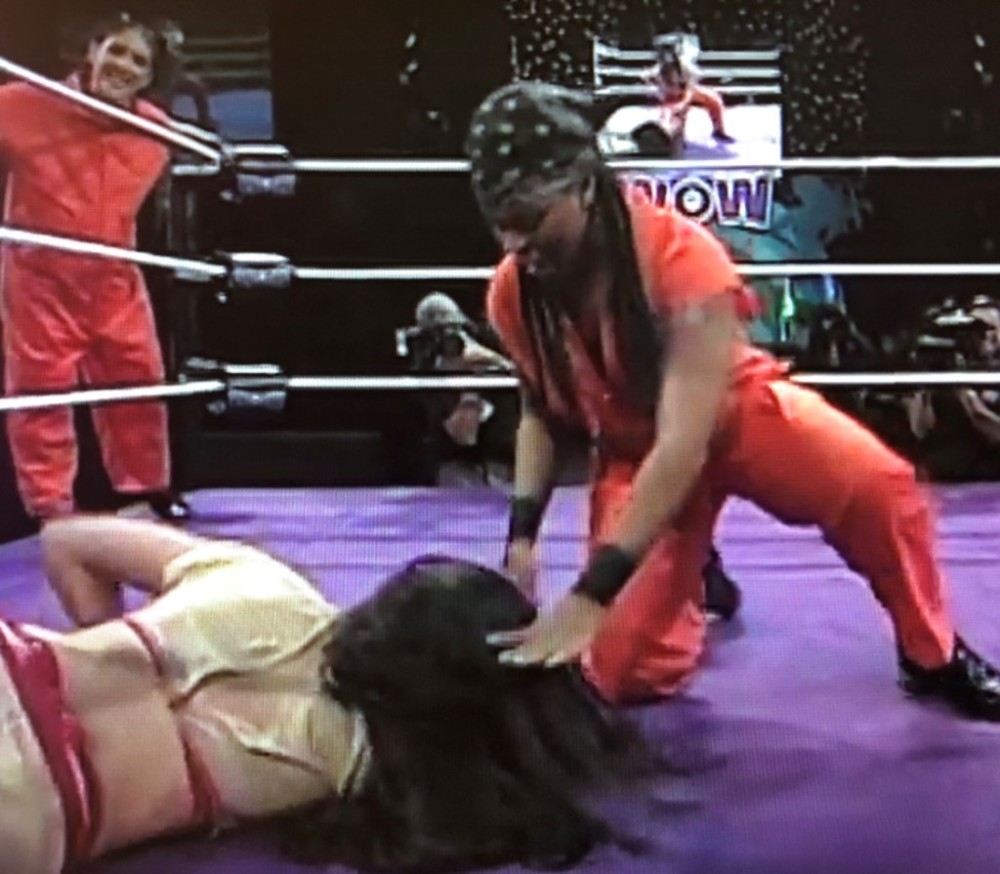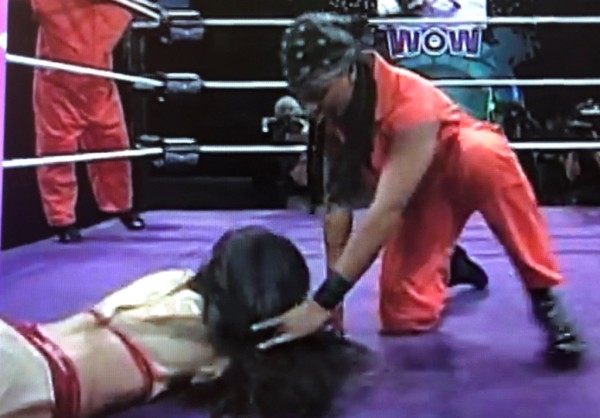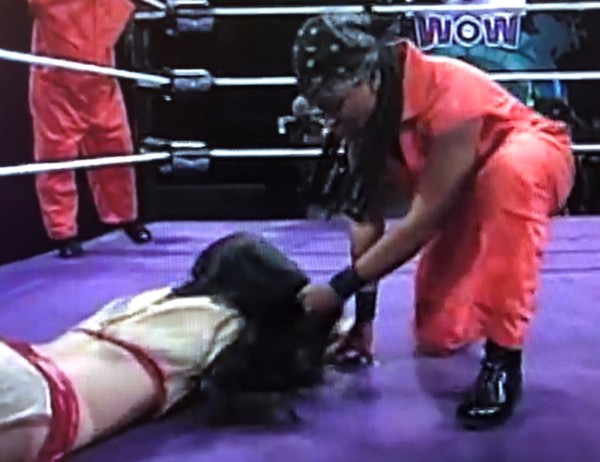 "Once again," announcer Lee Marshall, sensing a trend, chimes in, "Delta Lotta Pain is using the hair of Farah, the Persian Princess..."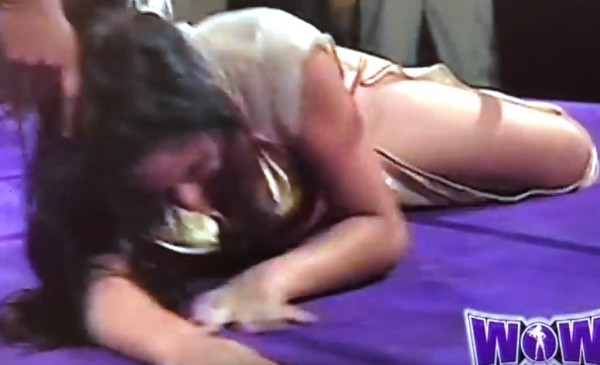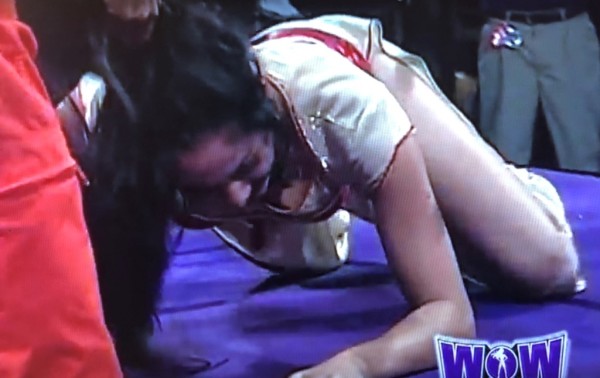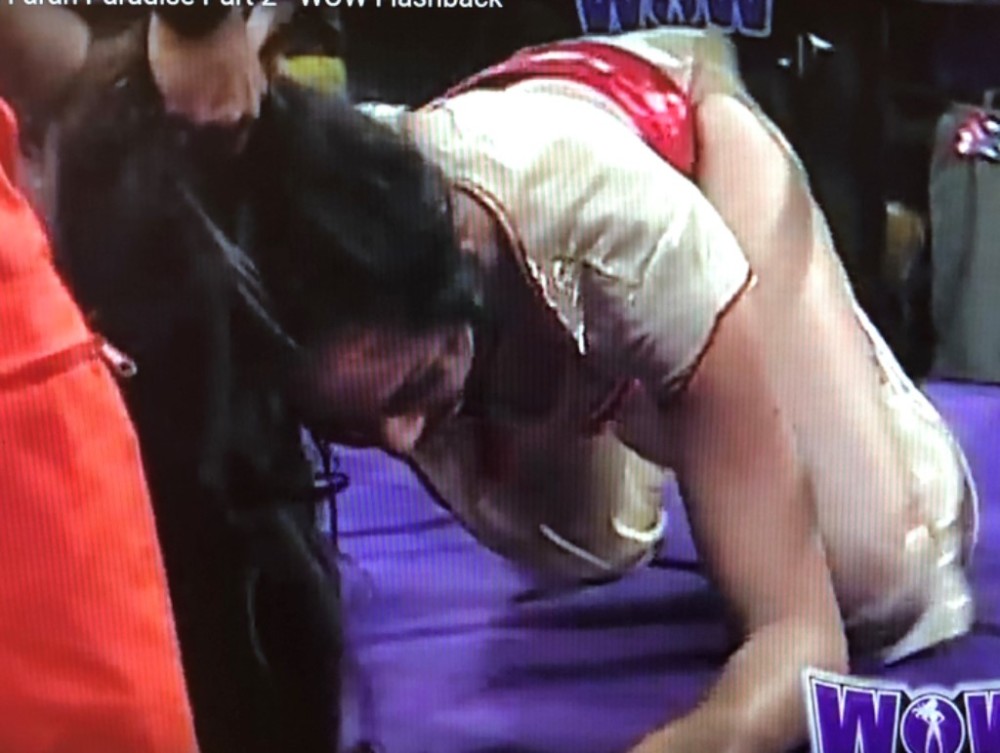 "Sometimes having those long beautiful flowing locks is a definite disadvantage." Marshall adds, "especially when you're in there with someone like Delta Lotta Pain."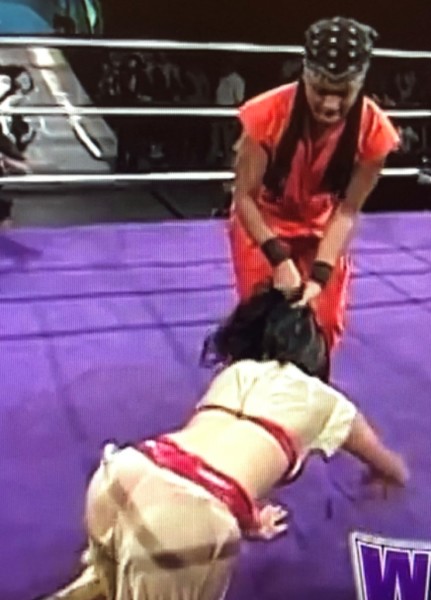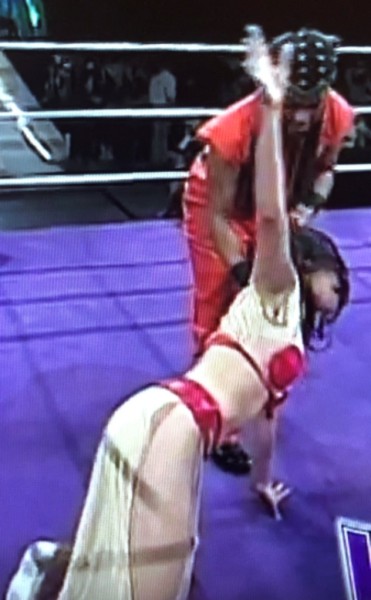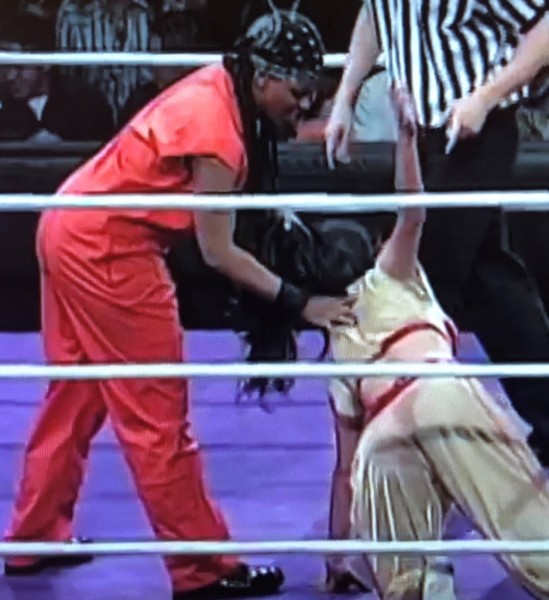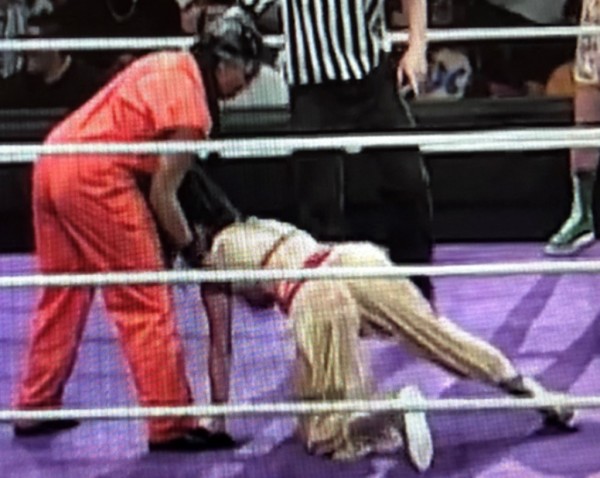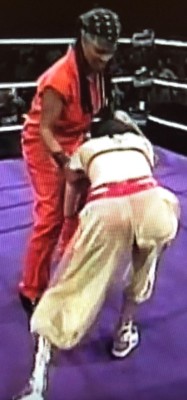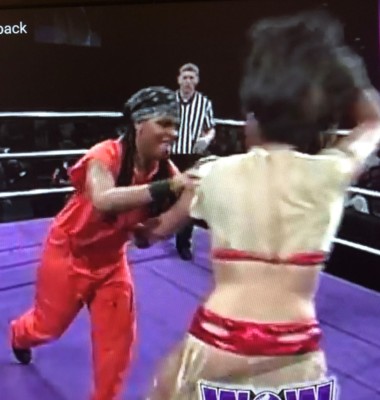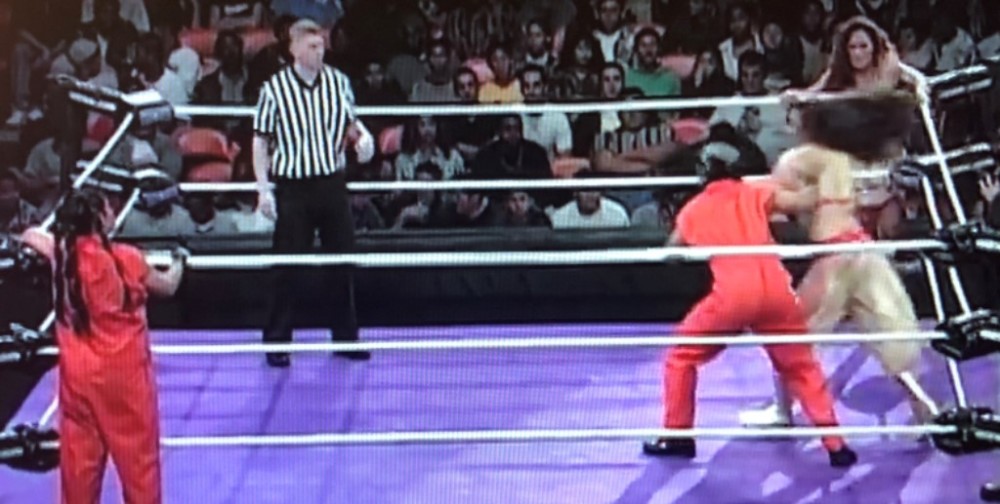 Delta sends Farah for a ride on the ropes! What could be awaiting

the Princess on her return trip?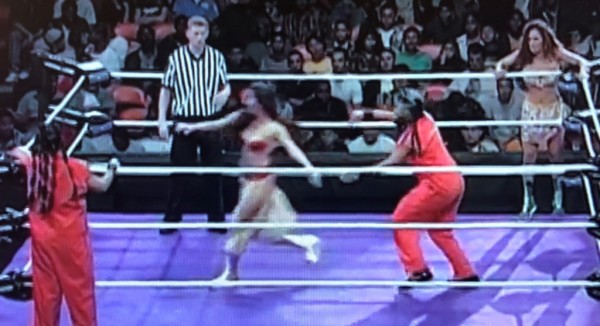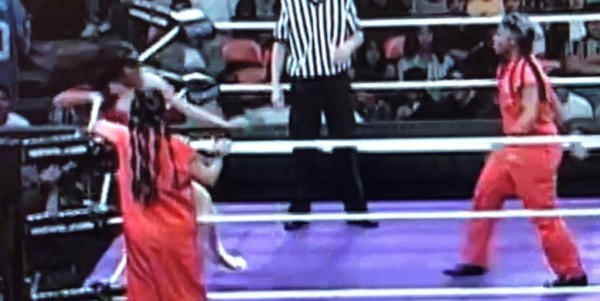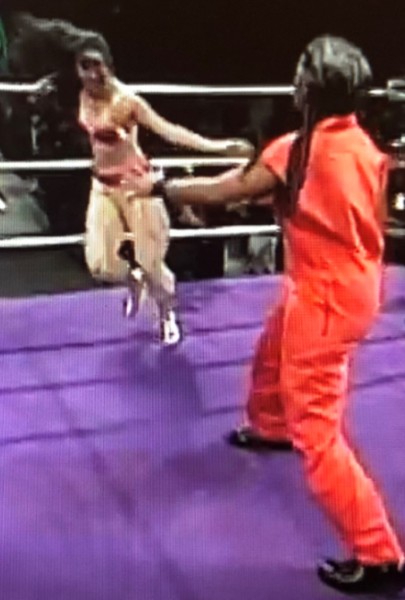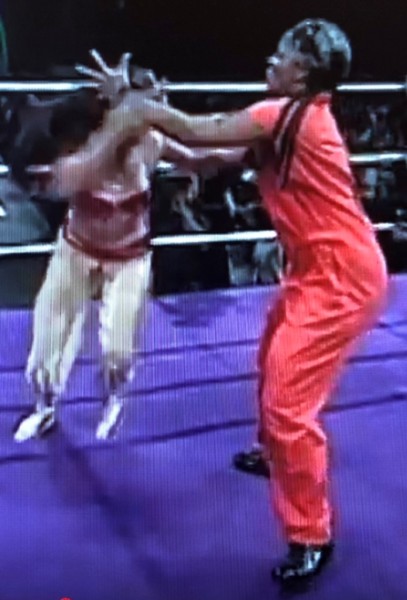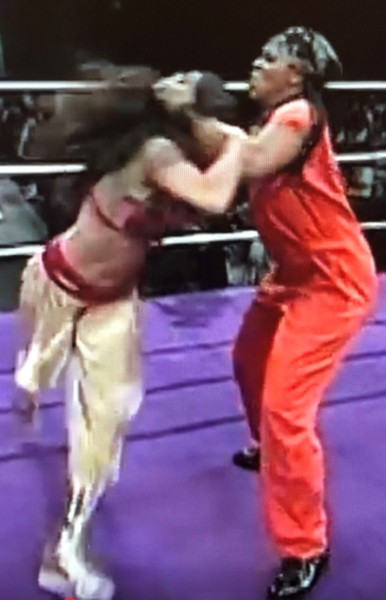 "That's the slammer!" screams announcer David McLane as Delta grabs two fistfuls of Farah's hair as she flies by. "They call that the slammer!"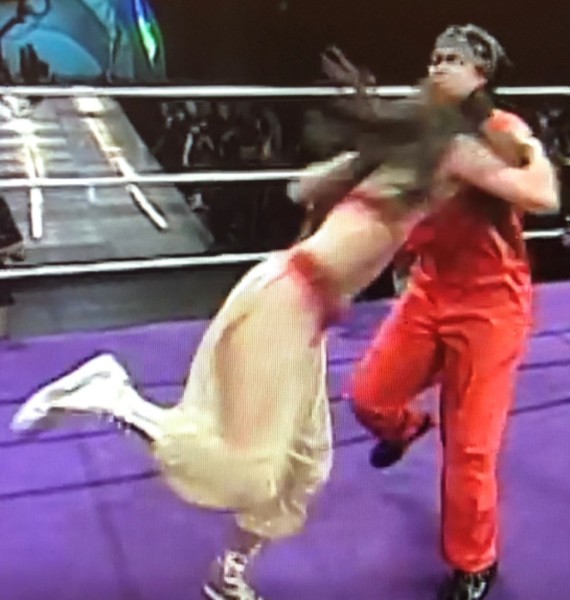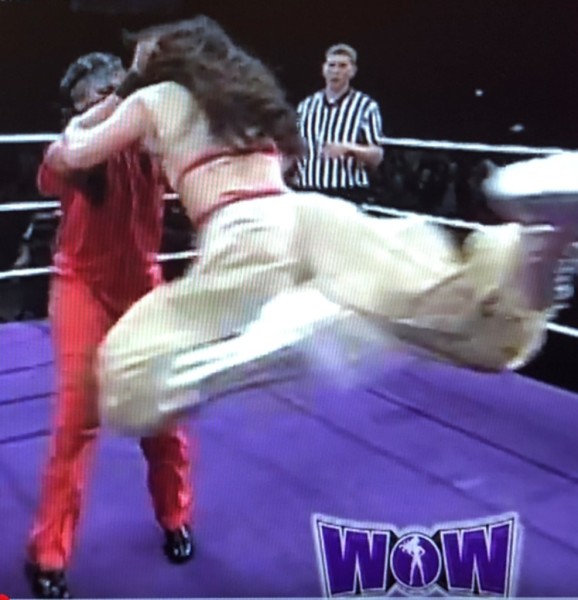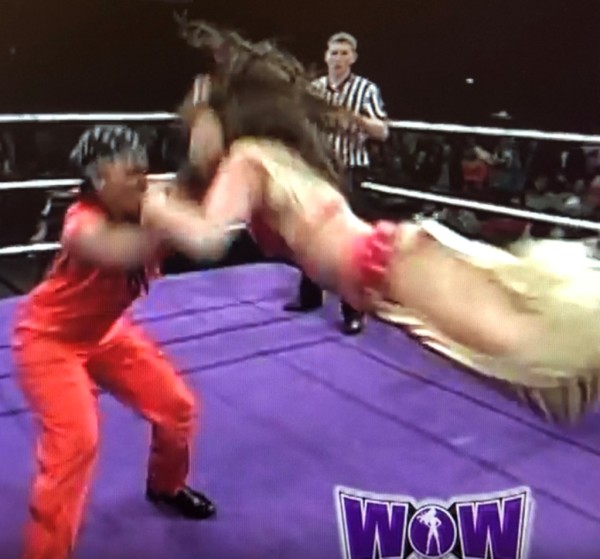 The move might also be called a "face-buster off the ropes,"

as the end result so graphically shows.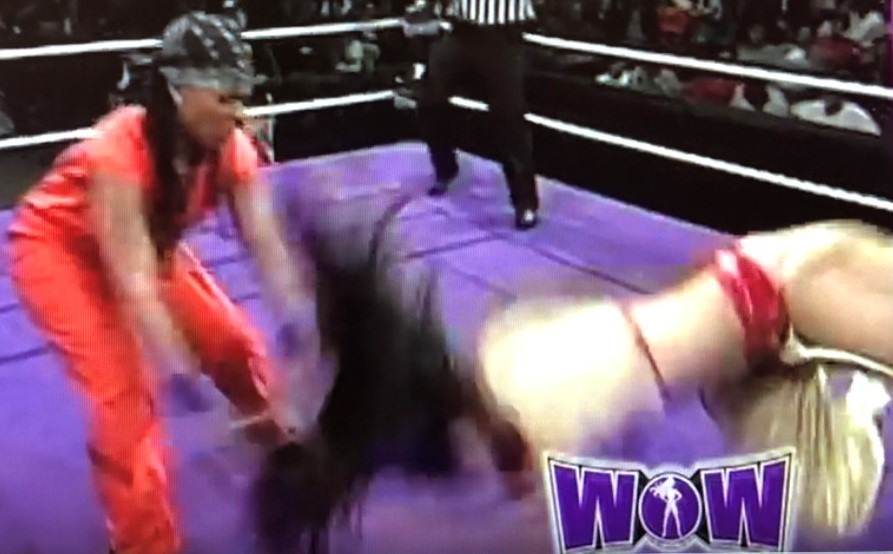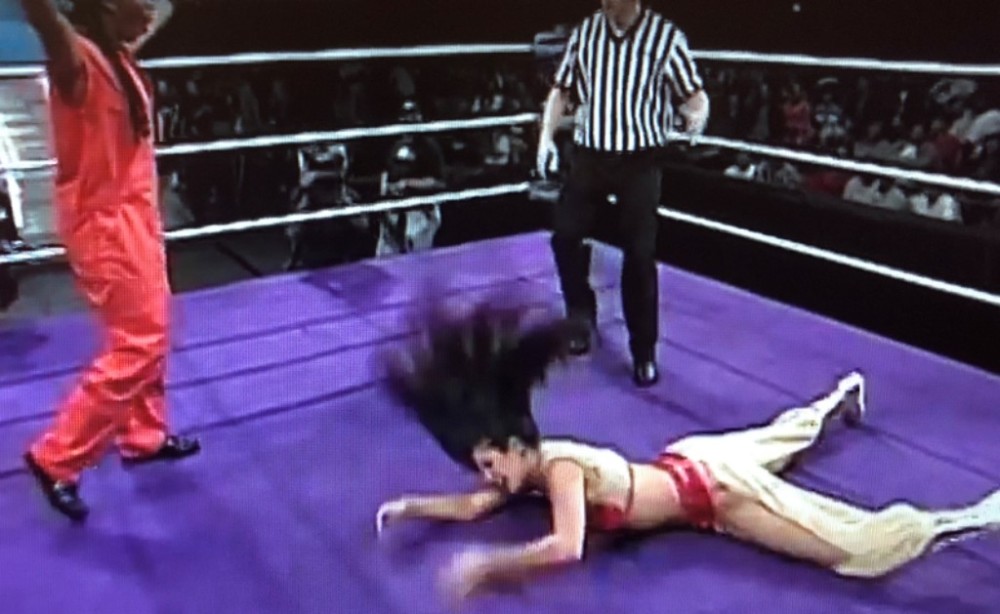 "To do it by grabbing someone's hair, David," suggests Marshall...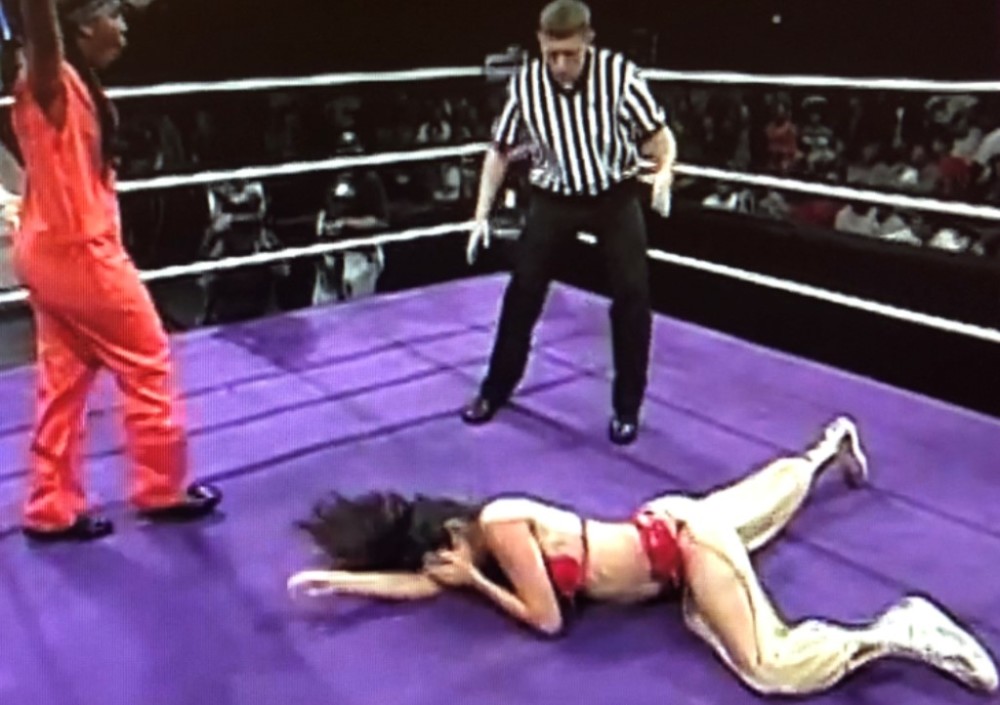 "...that's just inhumane.​"