Slaps, Yanks and Naughty Bits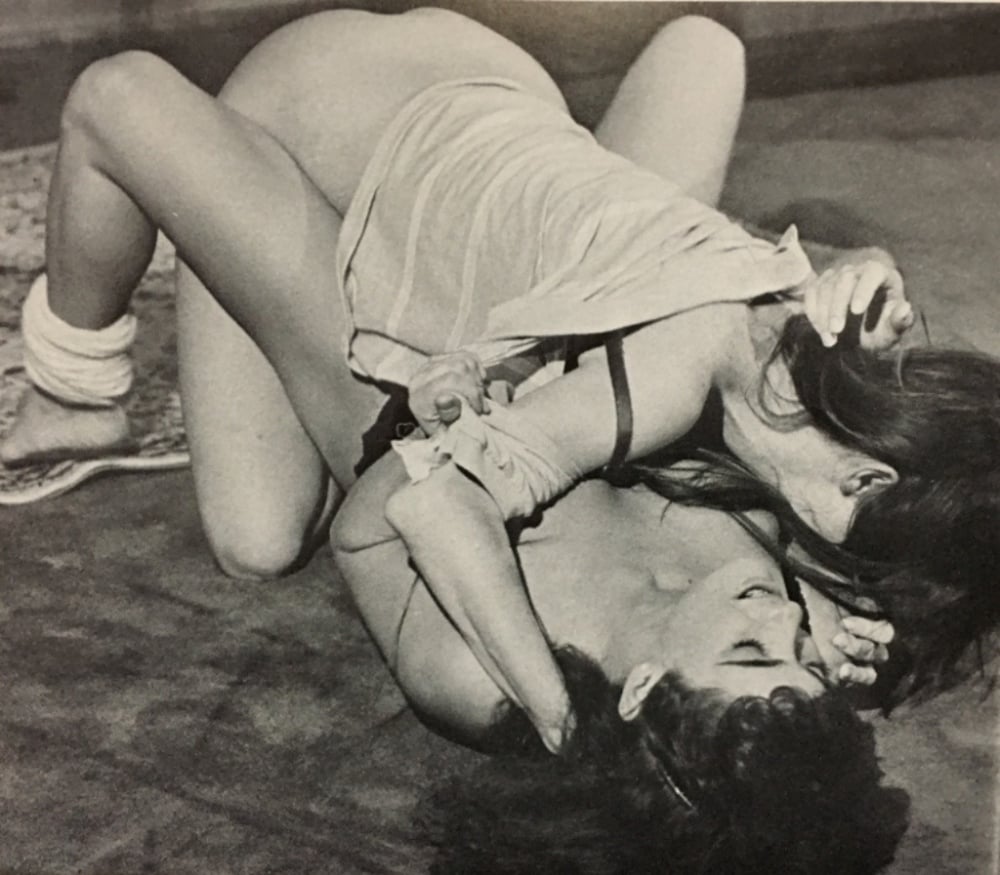 Body to body, hands in hair, the women wrestle on the floor.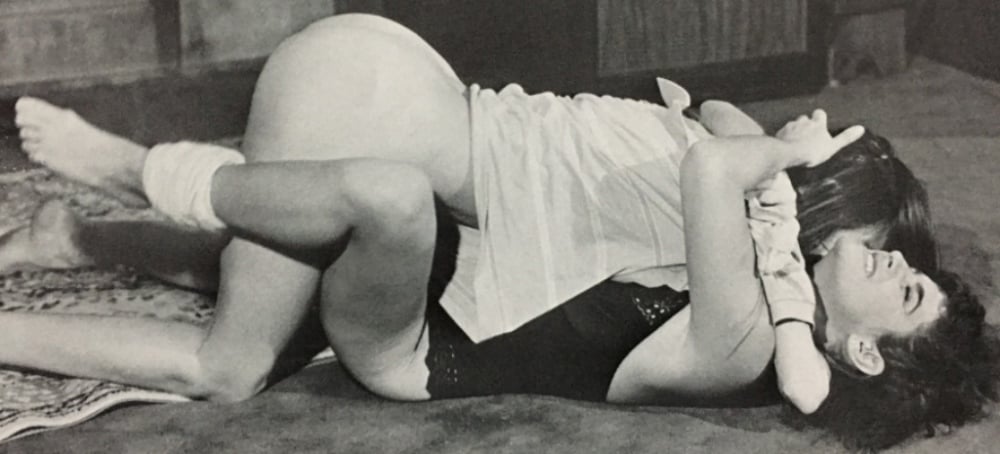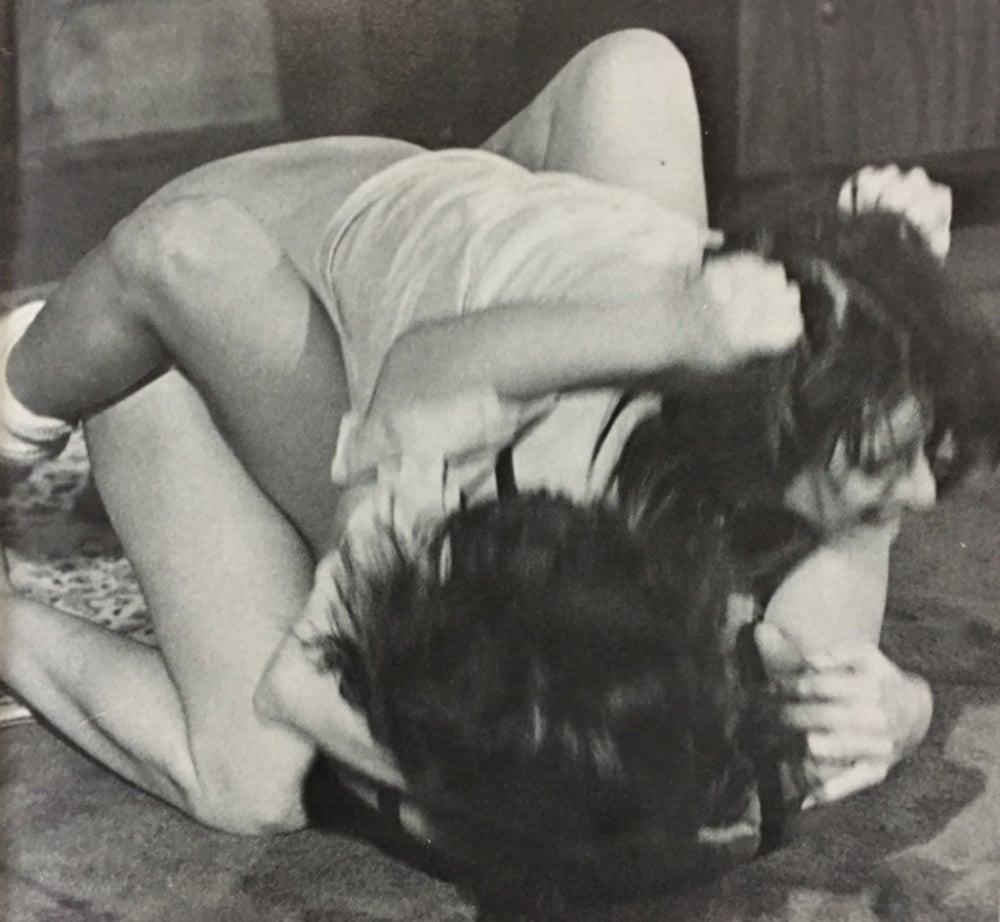 Trapped in a headlock, Carla uses two handfuls of hair to yank Beth off her.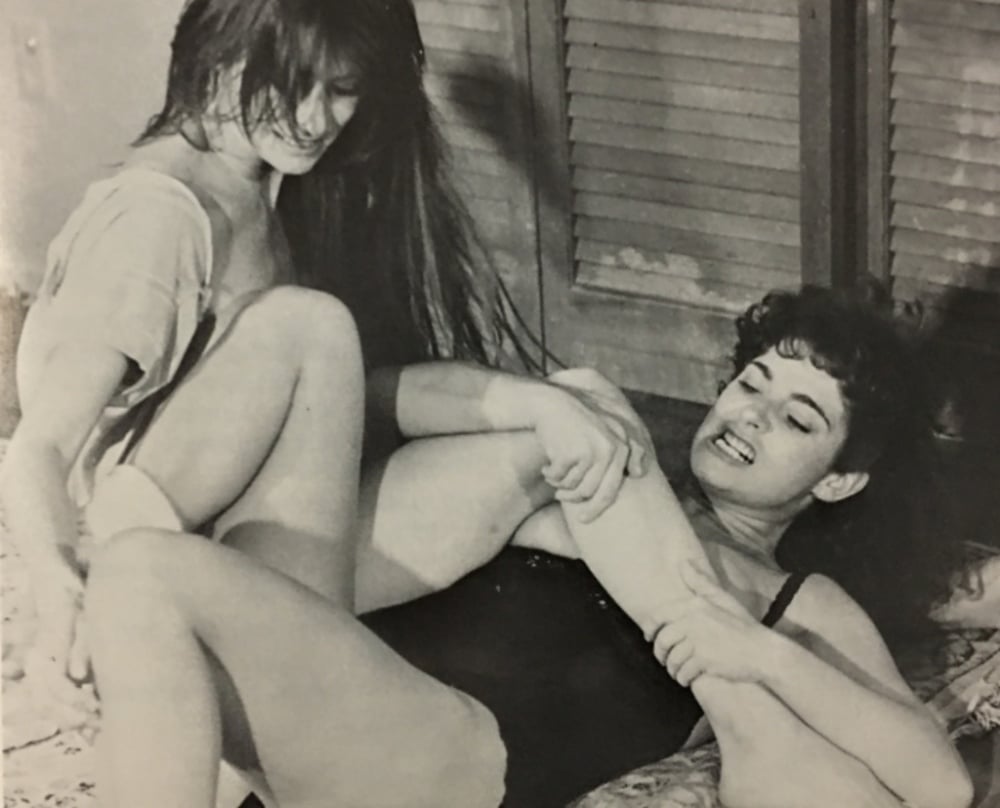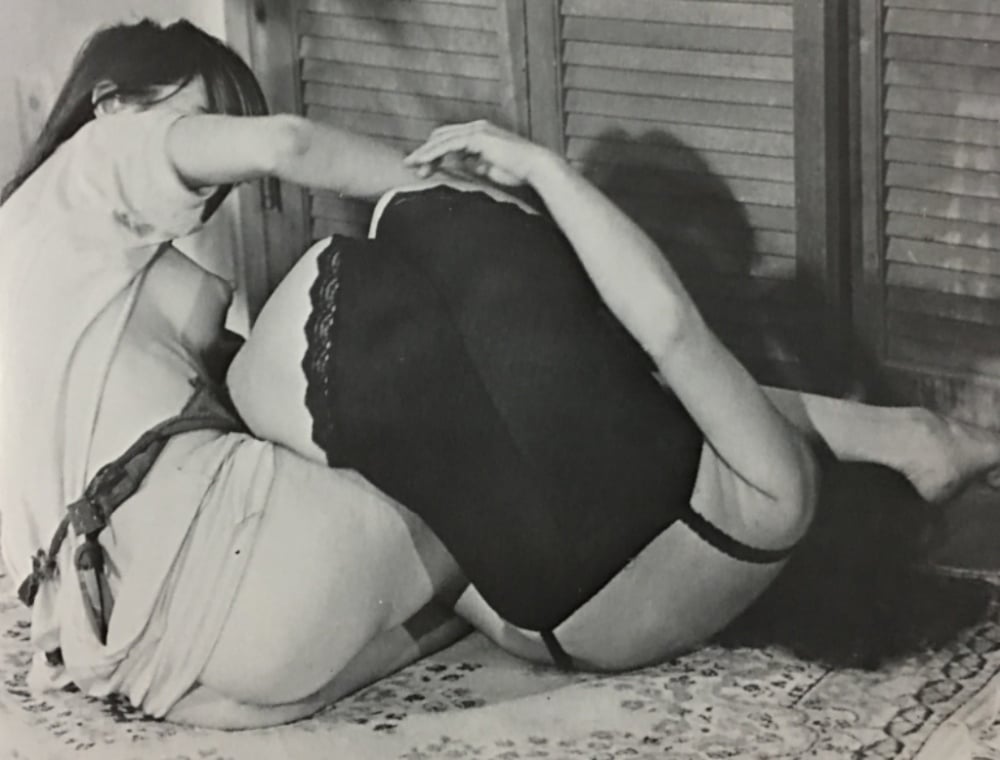 In response to that indignity, Beth rolls Carla over, and delivers...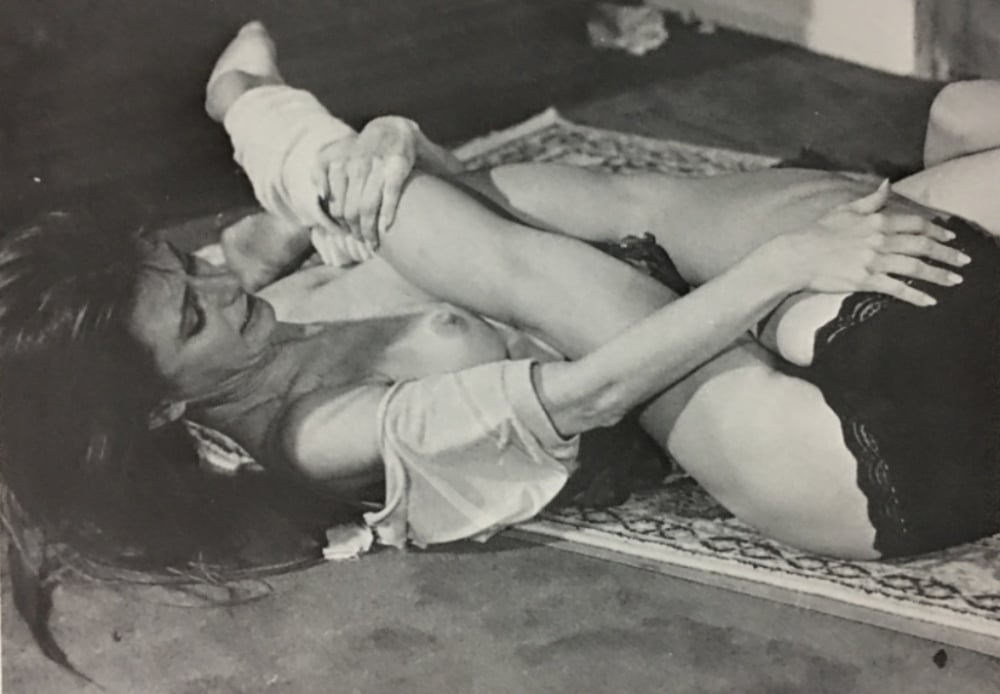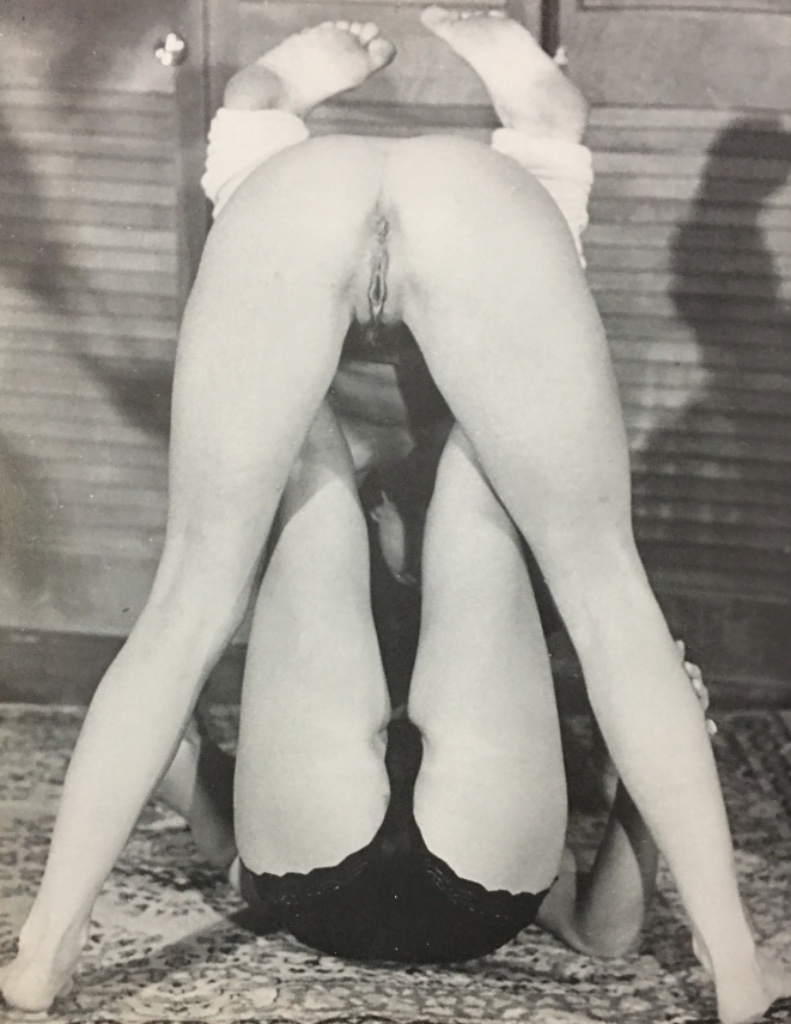 And here, as promised, are the naughty bits. (Delivered in a John Cleese voice.)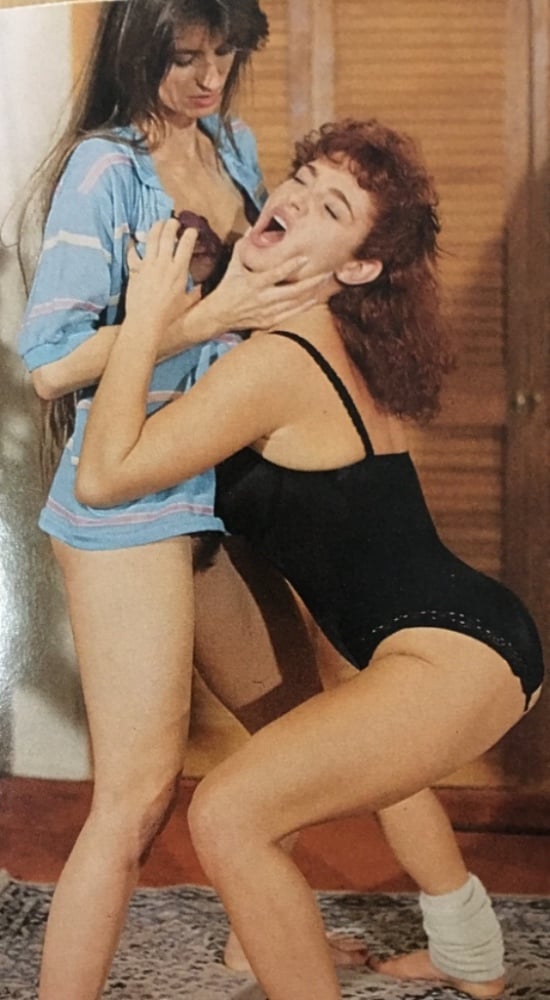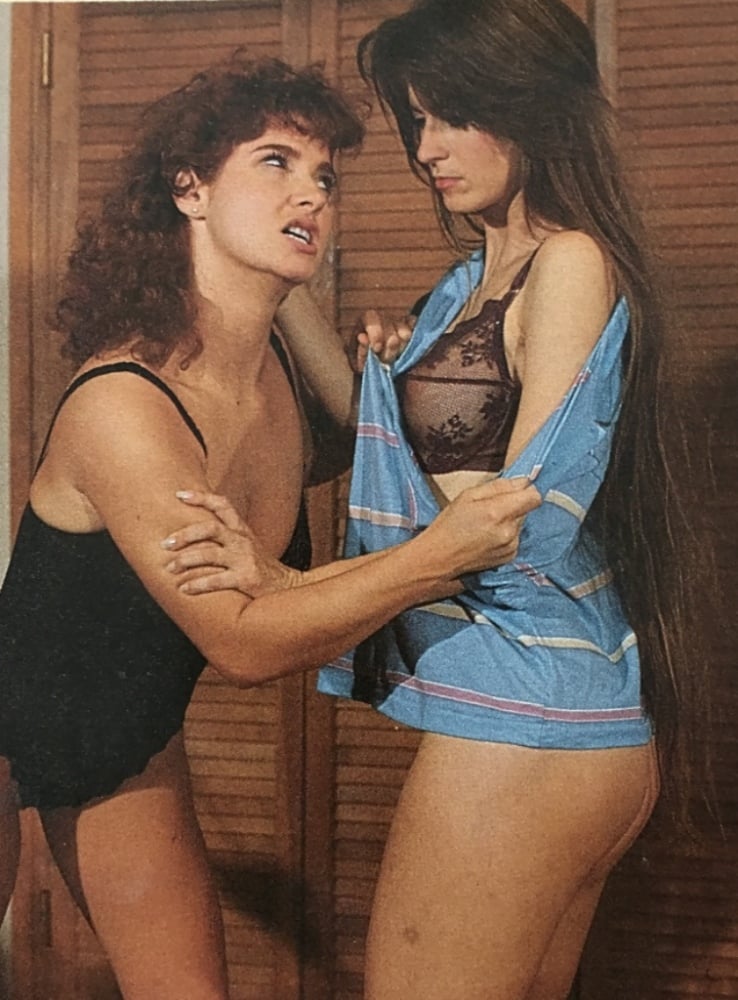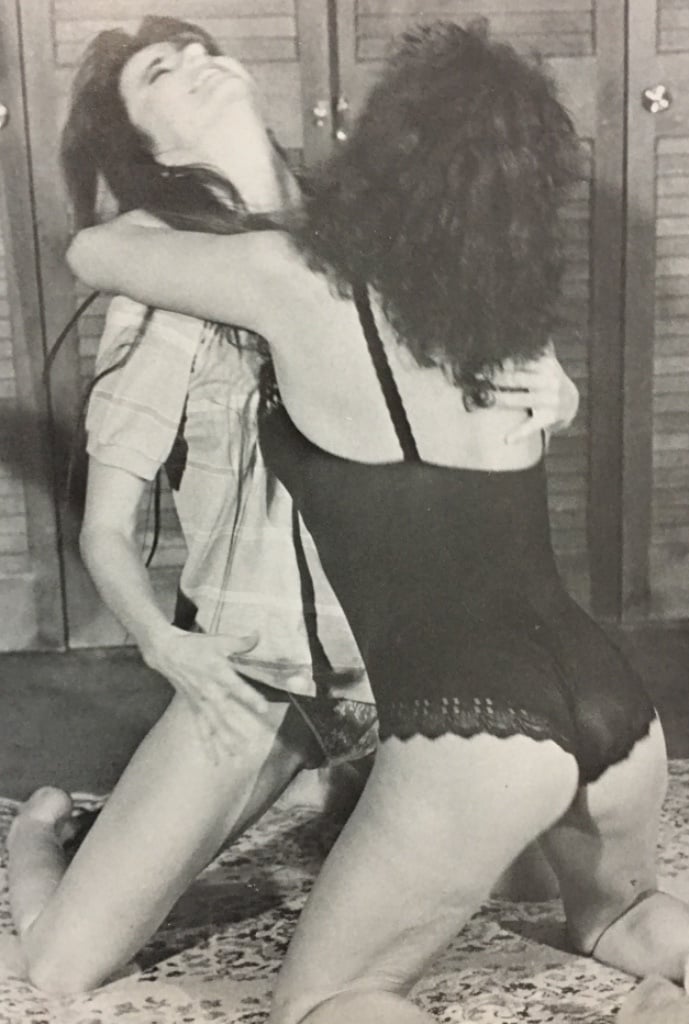 Carla uses a hair-pull to take Beth to the floor, then she goes back at

that damn blouse!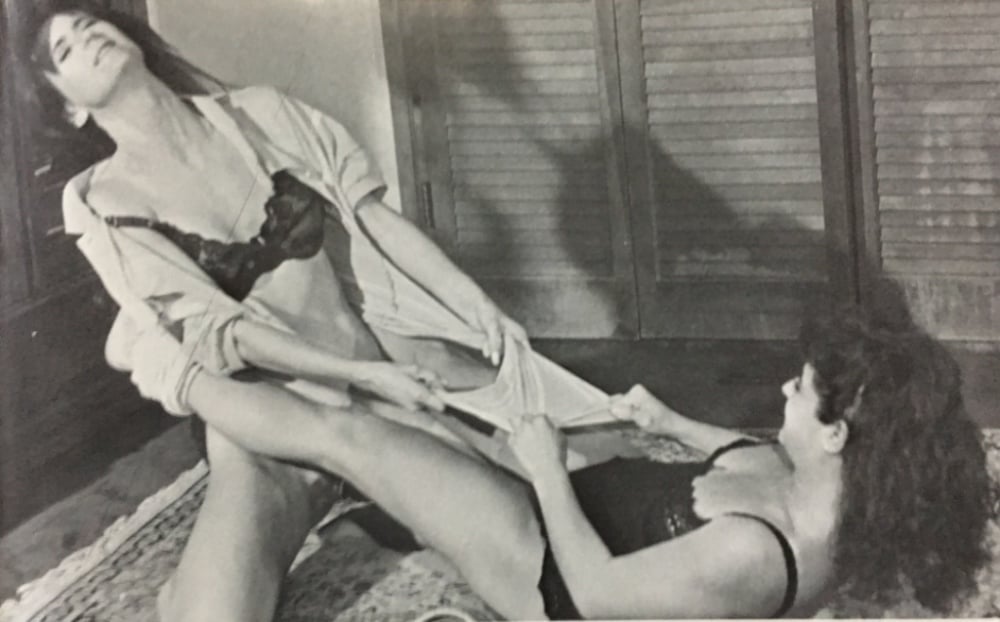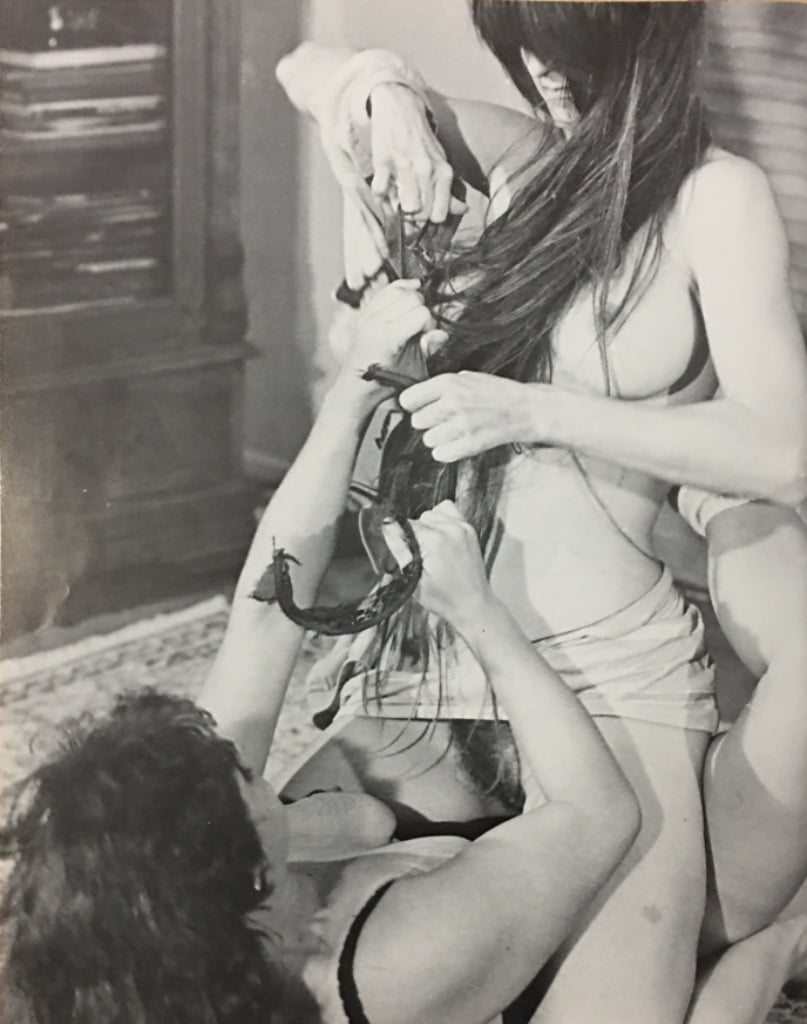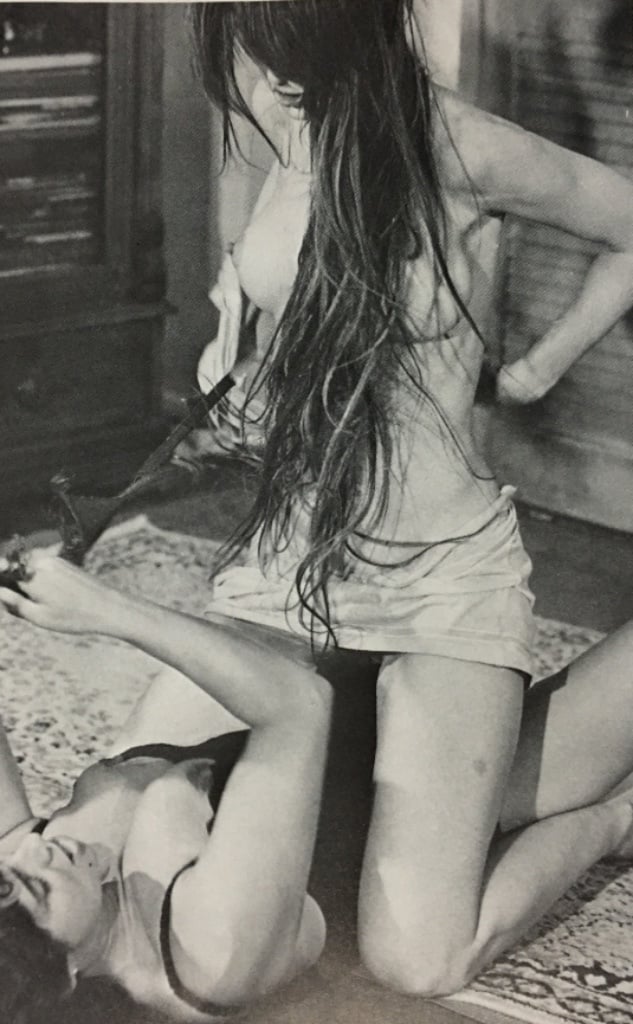 Off comes the shirt -- and more naughty bits! There are Beth's two lovely breasts, staring down at Carla's pair, which are peering out from under her bustier!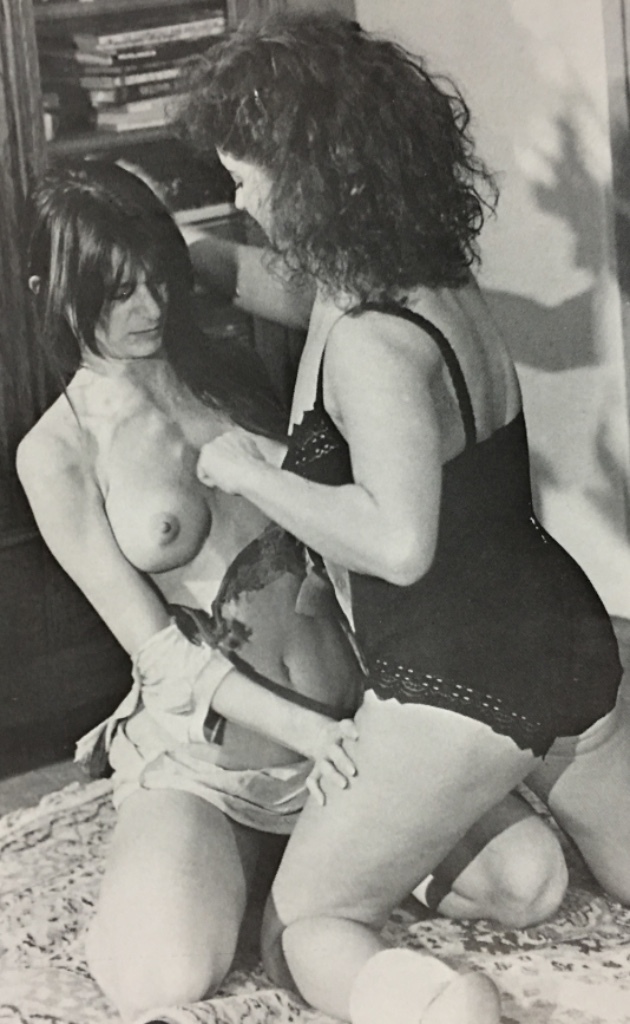 We go from from knockers to knock-out, as Carla finally grabs Beth by the hair, and serves up a vicious left to the jaw!