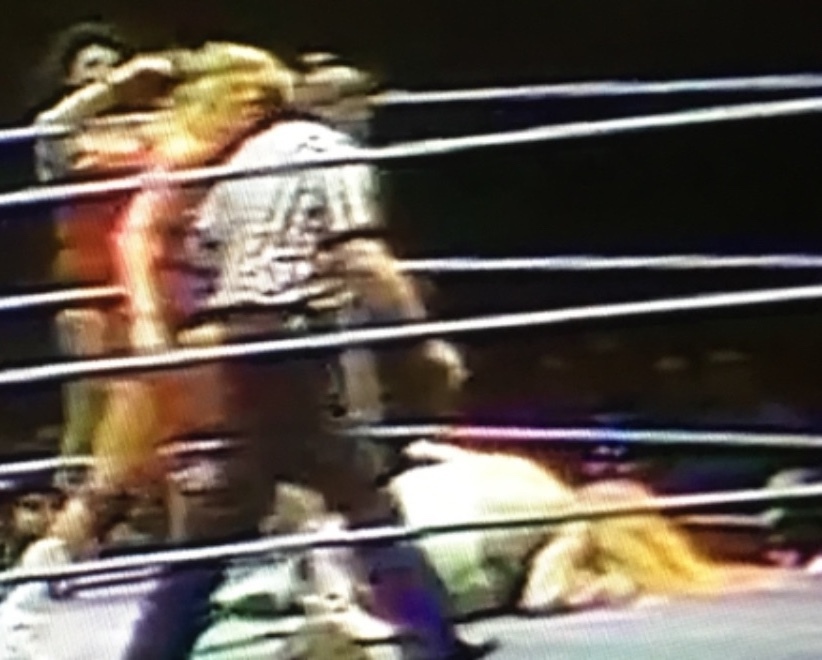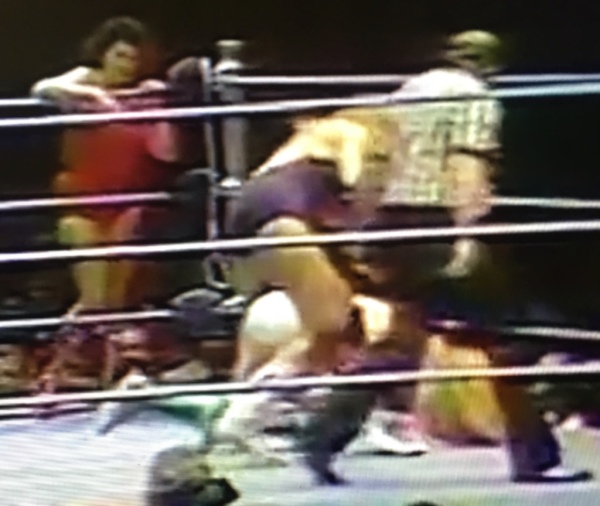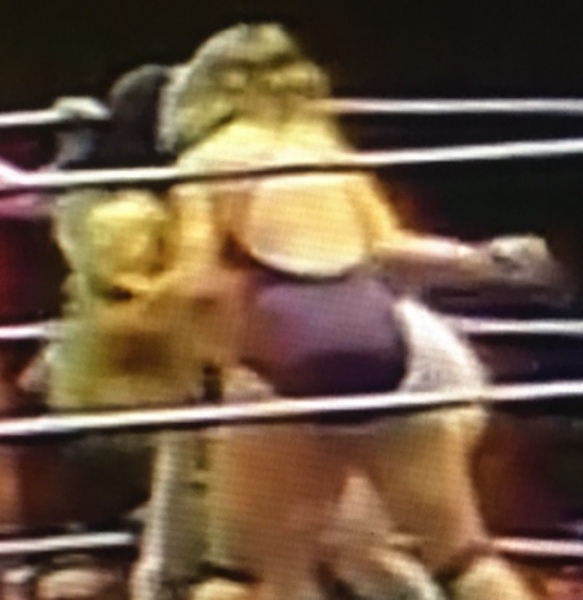 You'll notice Wendi always rushes to follow up her move, giving her opponent no chance to regain her wits. 
Here, she hauls Velvet up by the hair,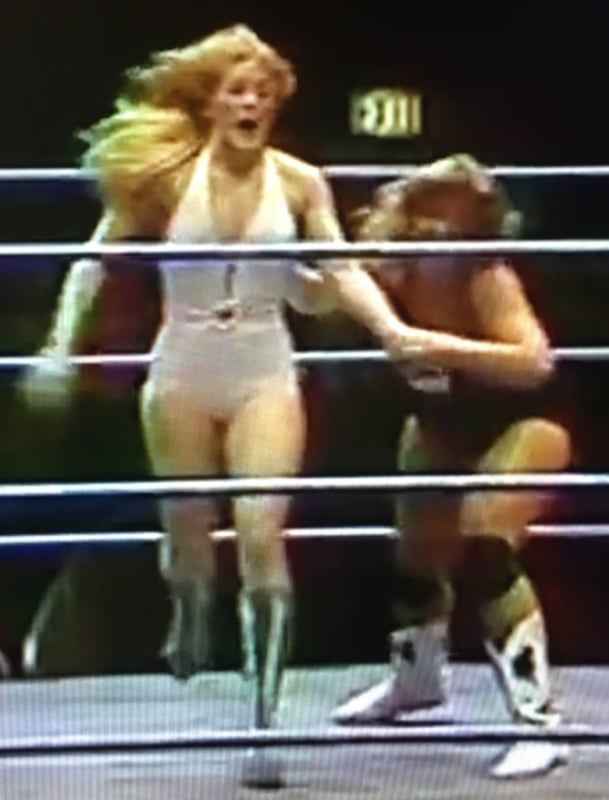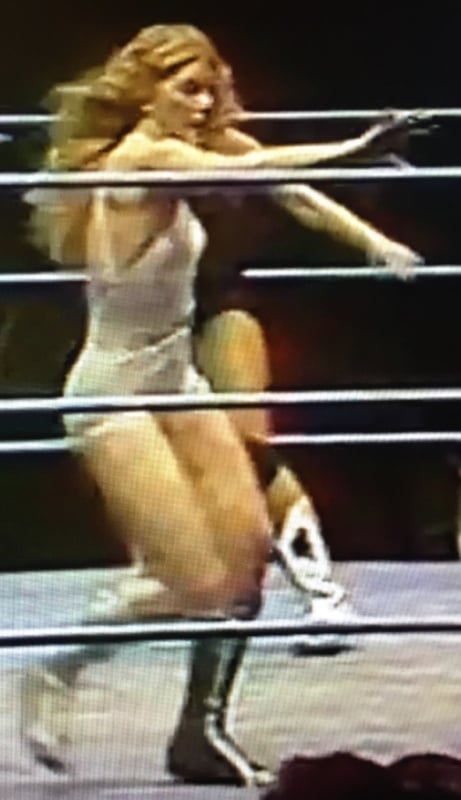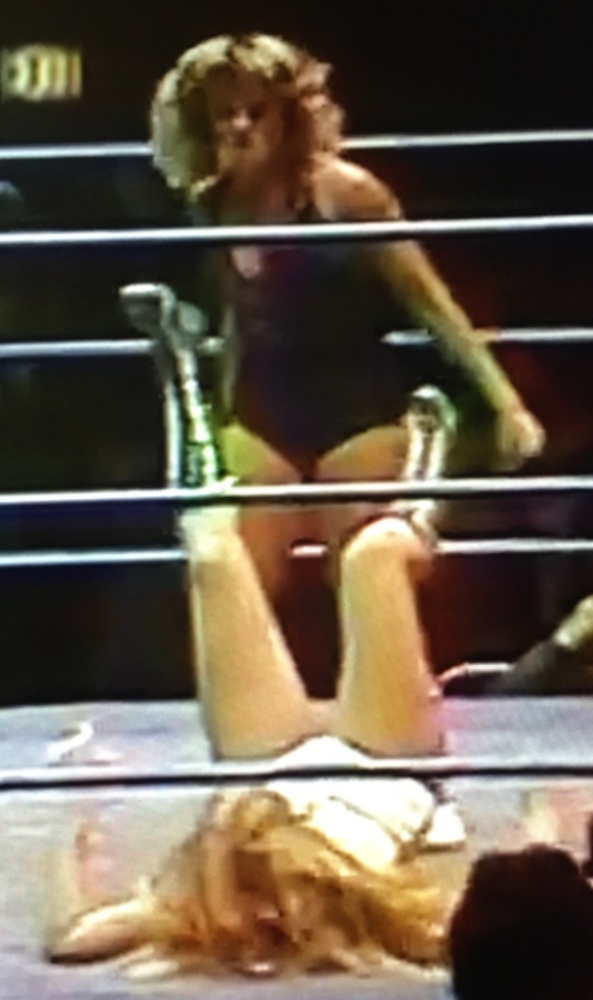 Velvet rebounds off the ropes, only to run into a charging Wendi.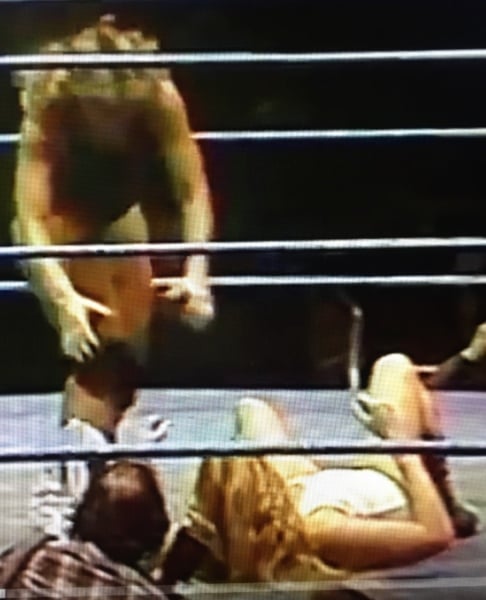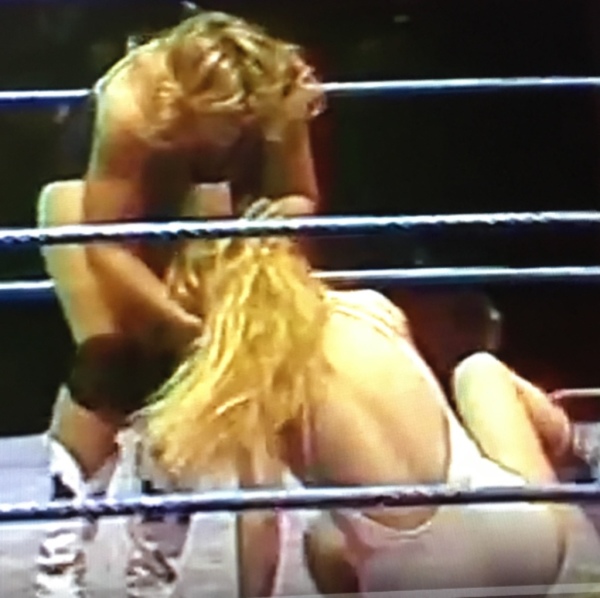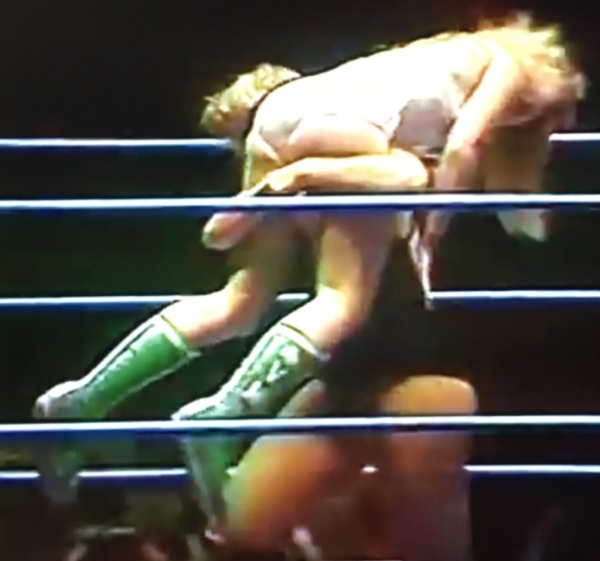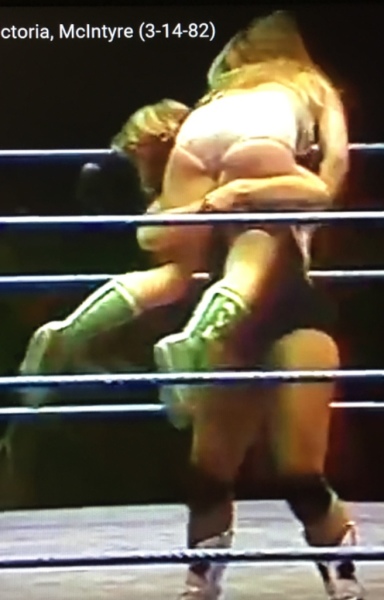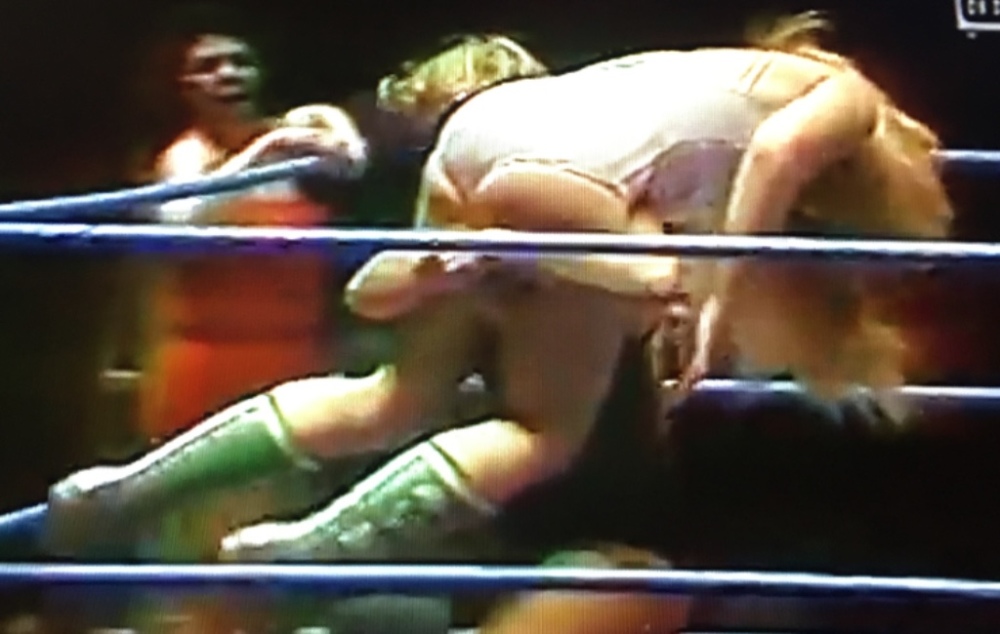 With another show of strength, Wendi throws Velvet over her shoulder like a sack of potatoes, and deposits her on the turnbuckle.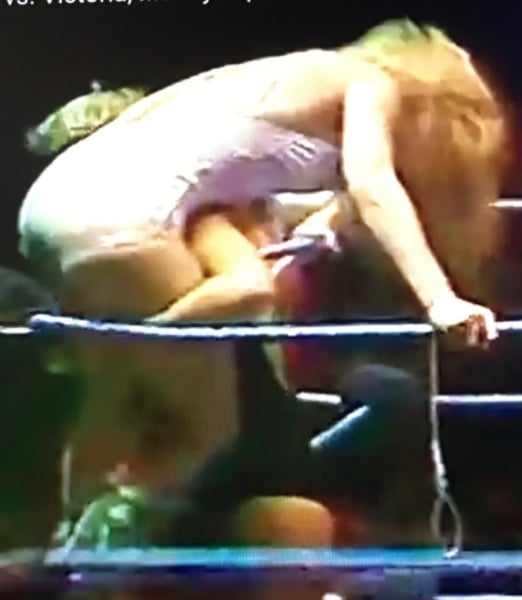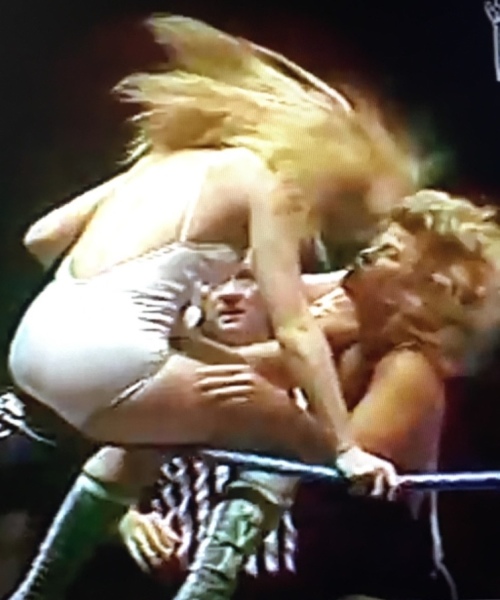 First a solid right shot to Velvet's exposed midsection...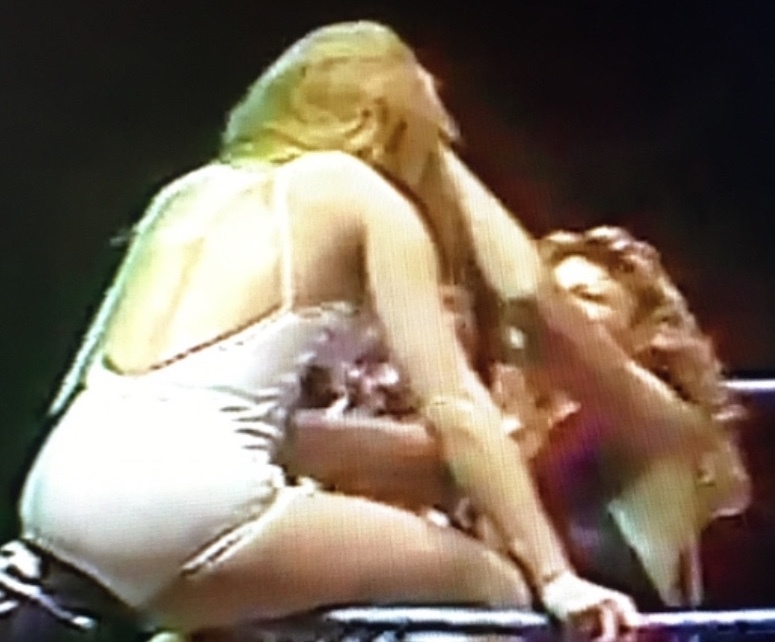 ...then it's back to the 
mat with a hair-toss !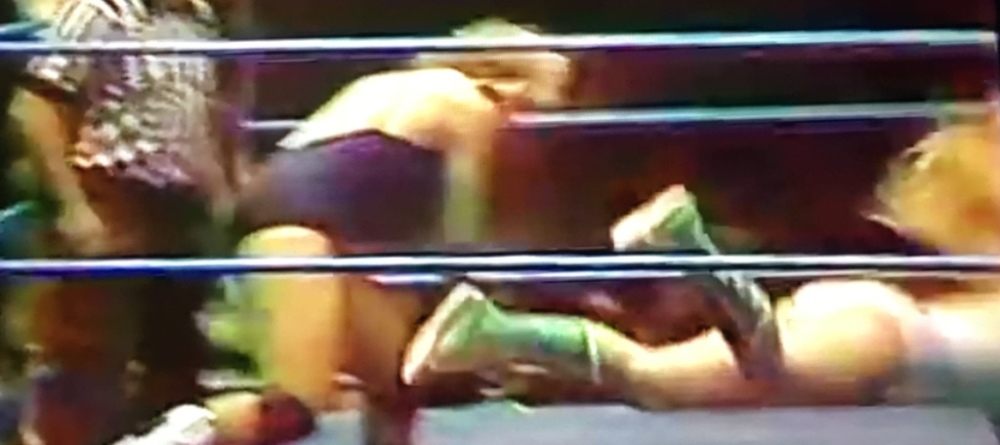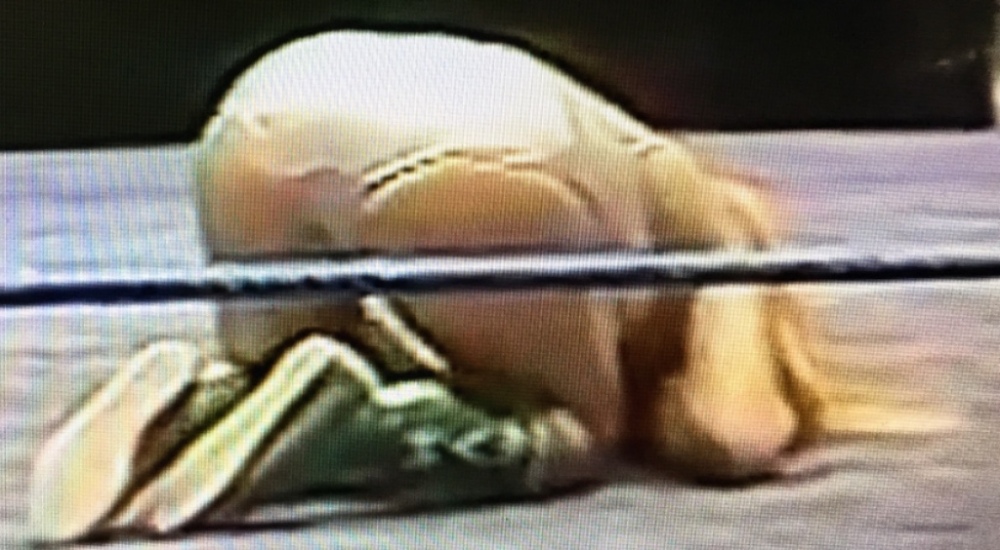 Velvet is stunned, and Wendi rushes in like a predator after its wounded prey.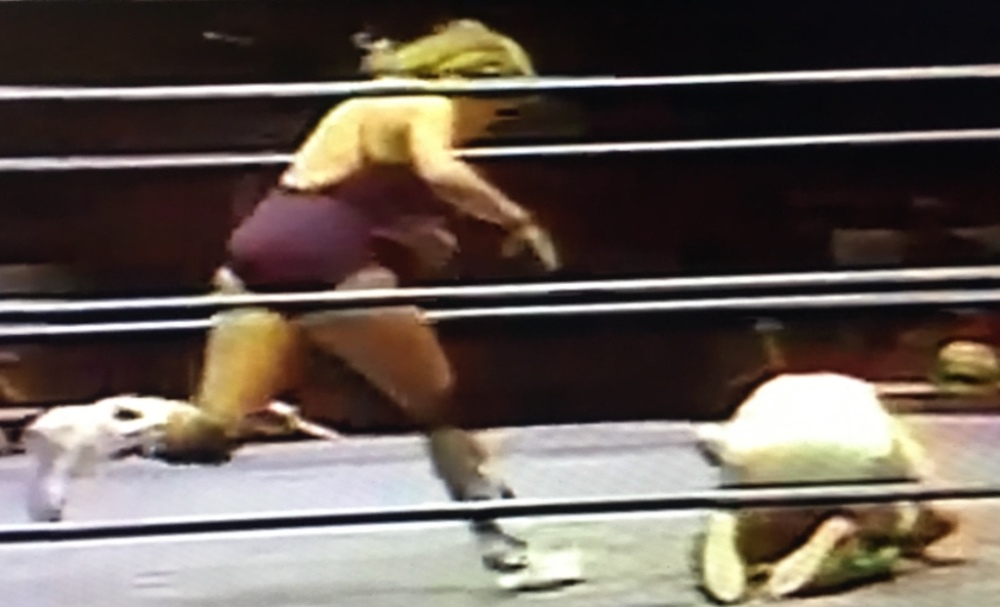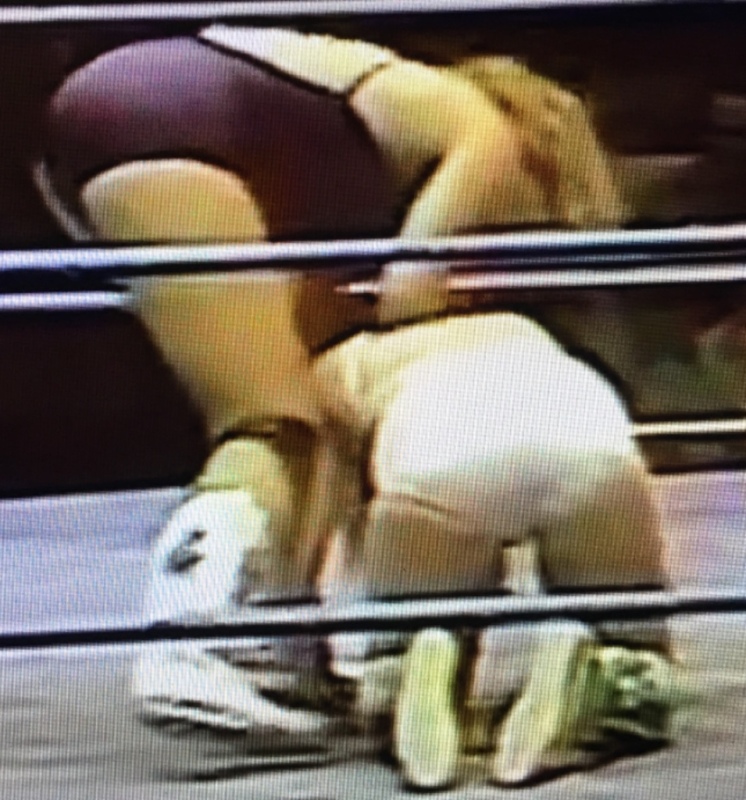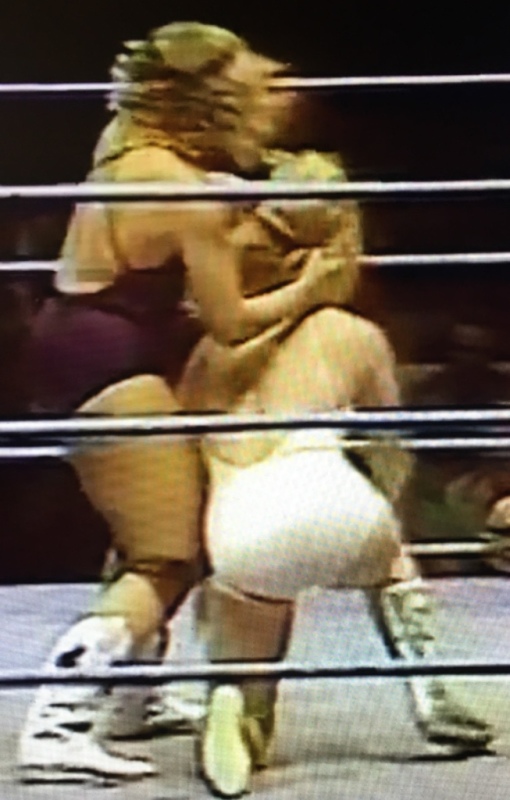 Before Velvet can react, Wendi yanks her head up by the hair, then slams her face-first into the mat!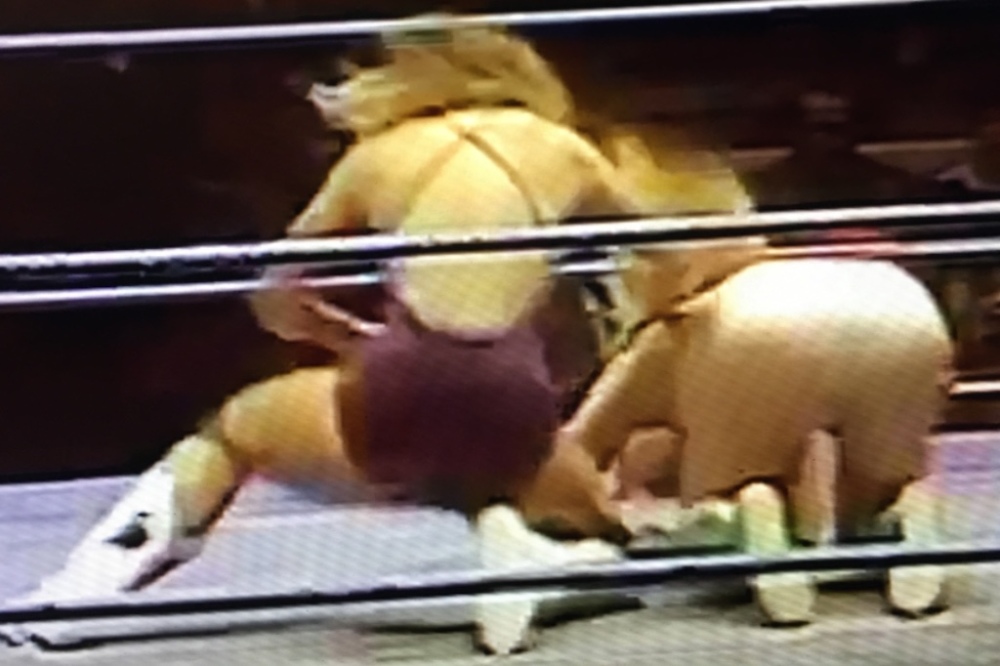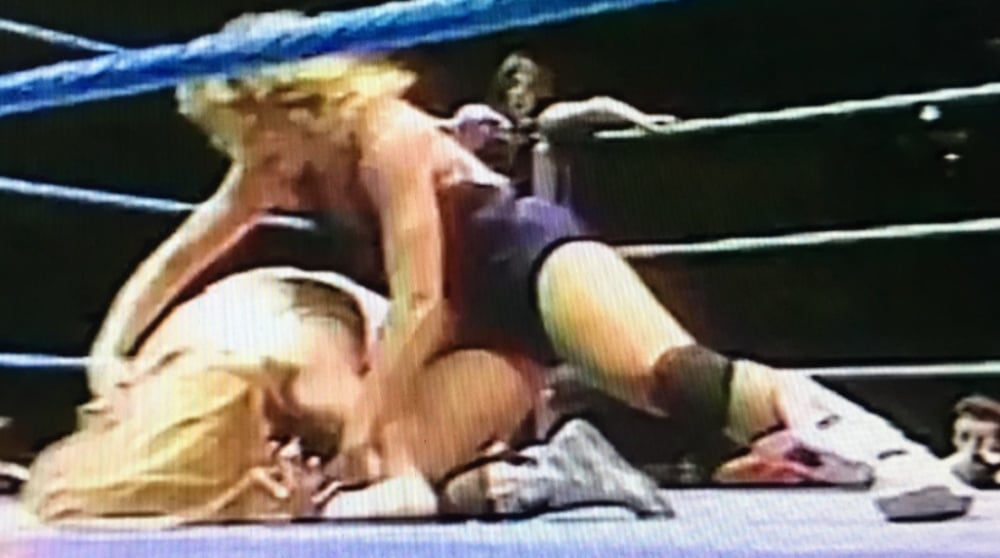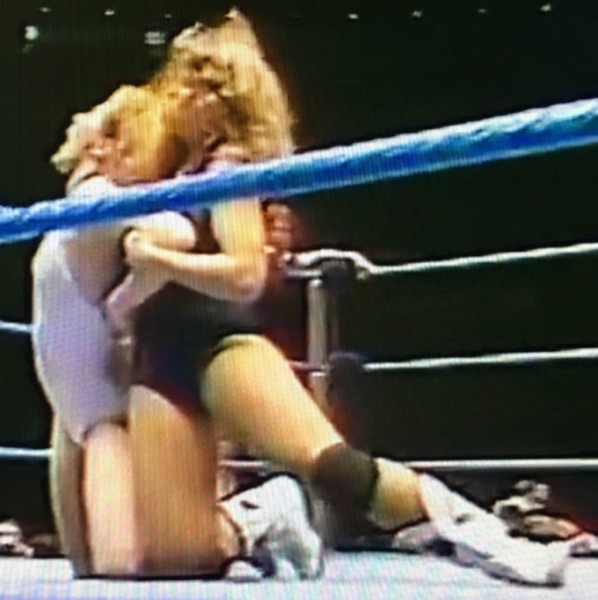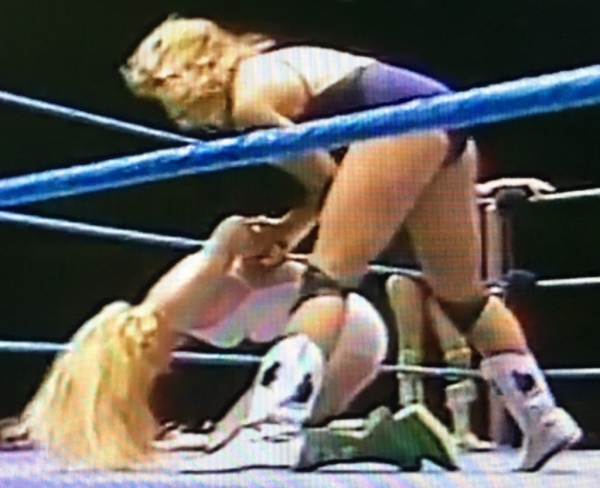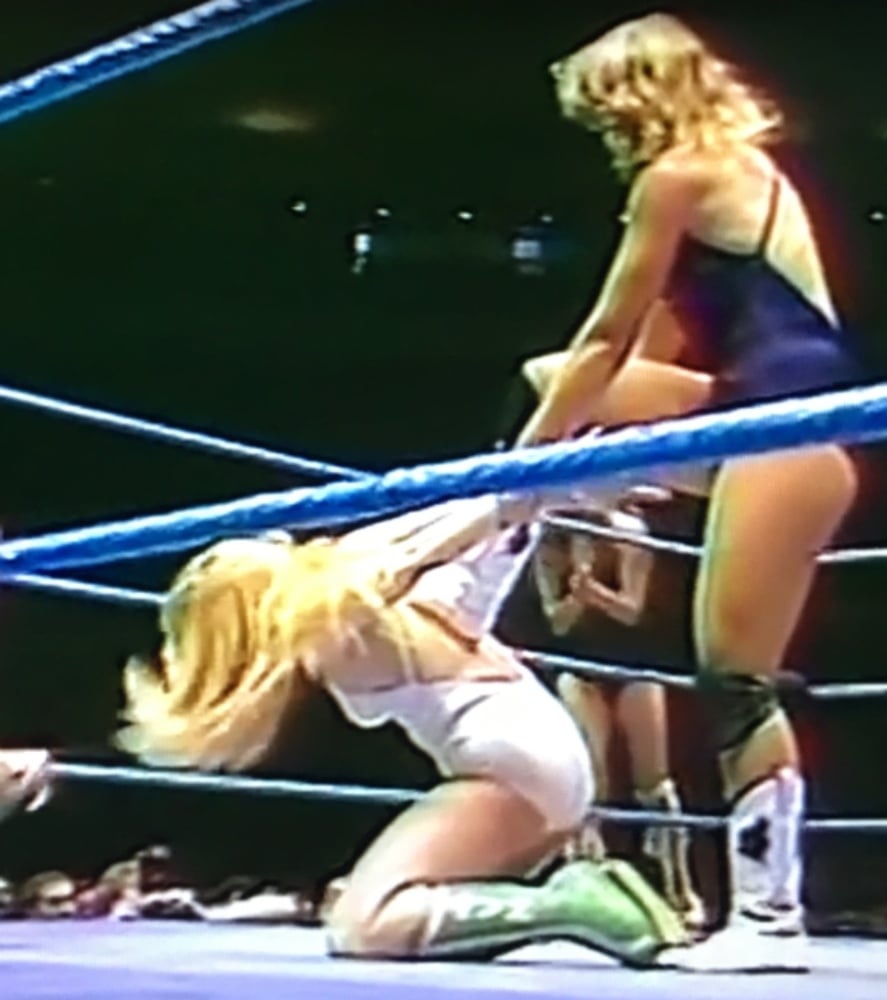 Everybody's gone surfin', surfin' USA! Wendi uses Velvet as her
surfboard
!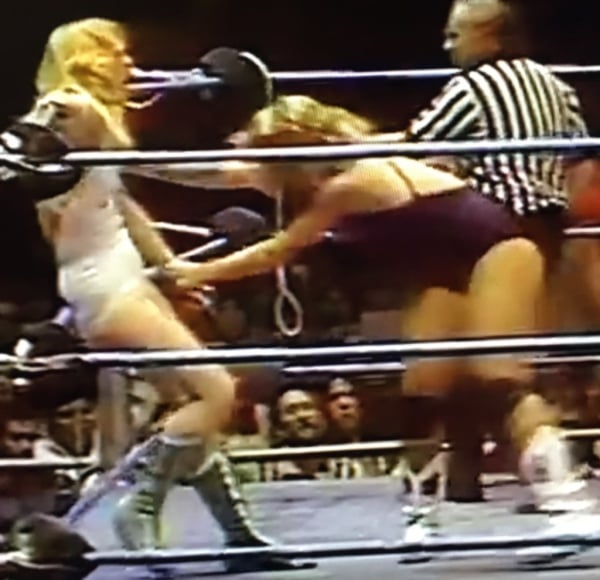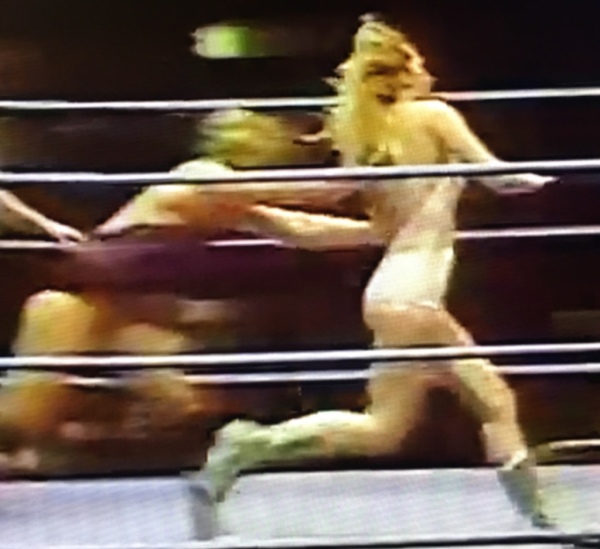 It's time for Velvet to take another ride.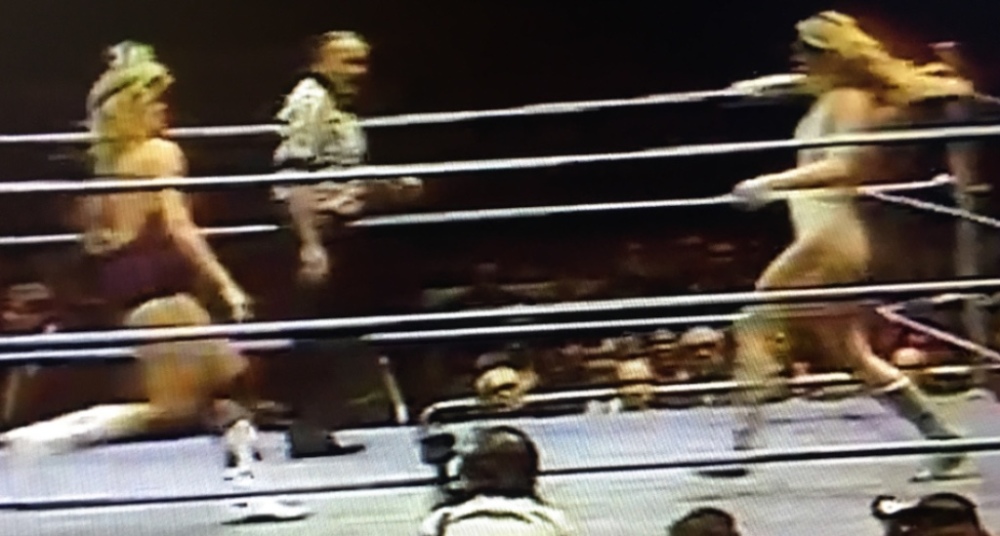 She bounces off the ropes and is flung helplessly back at the charging Wendi...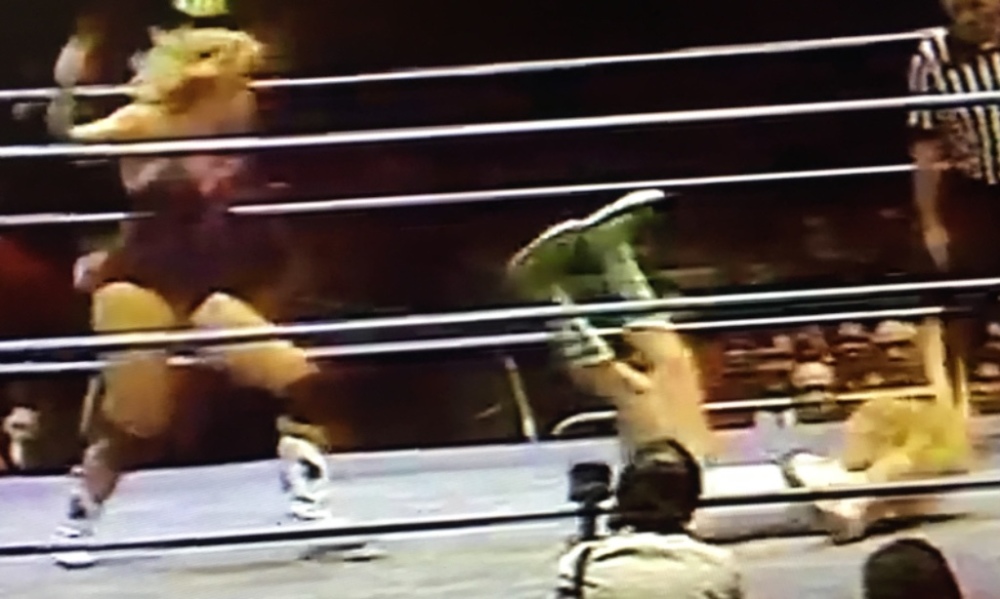 ...who makes like an NFL linebacker and plants Velvet into the canvas!